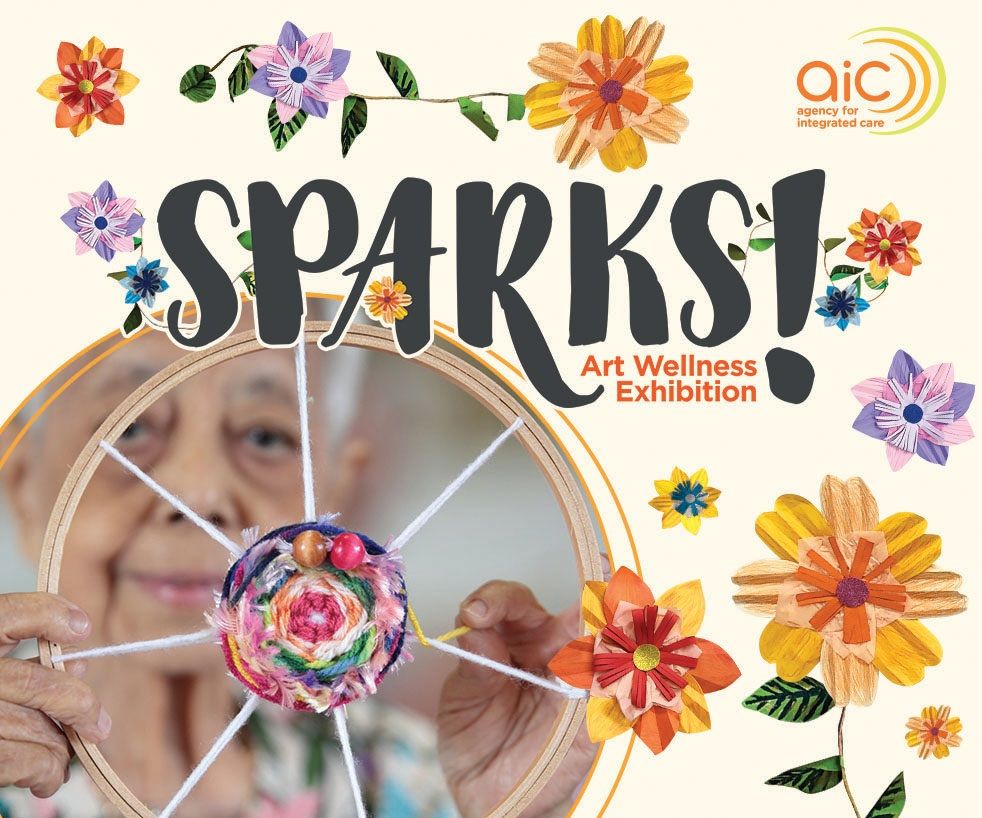 Take 100 seniors with more than 7,000 years of age combined. Add 10 artists.
The result? The imagination, zest and creativity of seniors in nursing homes across Singapore.
To be exact, the combined age of all the residents who created the art at SPARKS! is 7542! SPARKS! celebrates the imagination, zest and creativity of residents in nursing homes across Singapore.
SPARKS! is a celebration of possibilities. It showcases artwork by 100 residents from nine nursing homes who worked together wit 10 artists for the first time.
Find out more about their art projects and the SPARKS! that were lit during painting, sculpting, photography, and digital media art sessions. Discover how that fanned the flames of learning, self-expression, and friendship, bringing creative imaginations to life!
Bringing colour into lives:
This exhibition showcases selected works from a first-ever arts residency initiative.
From October 2017 to January 2018, artists were matched with nursing home residents to embark on a series of art projects together.
Since 2014, with the Agency for Integrated Care (AIC)'s Wellness Programme, nursing homes and eldercare centres have used the arts to engage their clients and enhance their wellbeing. As part of the programme, staff are trained to facilitate meaningful activities such as art, creative movement, Tai Chi and gardening with their clients. The arts residency is a joint initiative by the AIC and the National Arts Council (NAC).
For more information on Community Care Services, visit
www.silverpages.sg
 or call 1800-650-6060.
The AIC seeks to create a vibrant care community enabling people to live well and age gracefully at home. Their work in the community with health and social care partners brings care services and information closer to those in need and their caregivers. Visit
www.aic.sg
.
Join us to admire their paintings, sculptures, photography and digital media at SPARK! Art Wellness Exhibition from 9-18 March, at Raffles City Shopping Centre, Level 3 Atrium.
Supported by: National Arts Council
Venue Partner: Raffles City Shopping Centre
Participating Nursing Homes:
All Saints Home, Yishun Centre
ECON Medicare Centre and Nursing Home
Lions Home for the Elders
Orange Valley Nursing HOme (Marsiling)
Pearl's Hill Care Home (Vanguard Healthcare)
Singapore Christian Home
St. Andrew's Nursing Home (Buangkok)
Sunshine Welfare Action Mission (SWAMI) Home
Villa Francis Home for the Aged