Written by Zhou XiZhuang Michael
When we observe China's growing assertiveness in the South China Sea, it is tempting for us to pause and ask: why has China instigated such a geopolitical affair that has exacerbated regional relations and rendered itself to a difficult position? In the words of Mr. Kishore Mahbubani, China's political intransigence in this geopolitical affair "may prove to be nothing but a big geopolitical millstone around [its] neck." Indeed, Chinese leaders find themselves in an awkward situation of strategic dilemma: to adopt a more conciliatory posture would represent concessions from a position of weakness, but not doing so would antagonise its neighbours further. For a moment, the entire regional locomotive seems to be on a pause.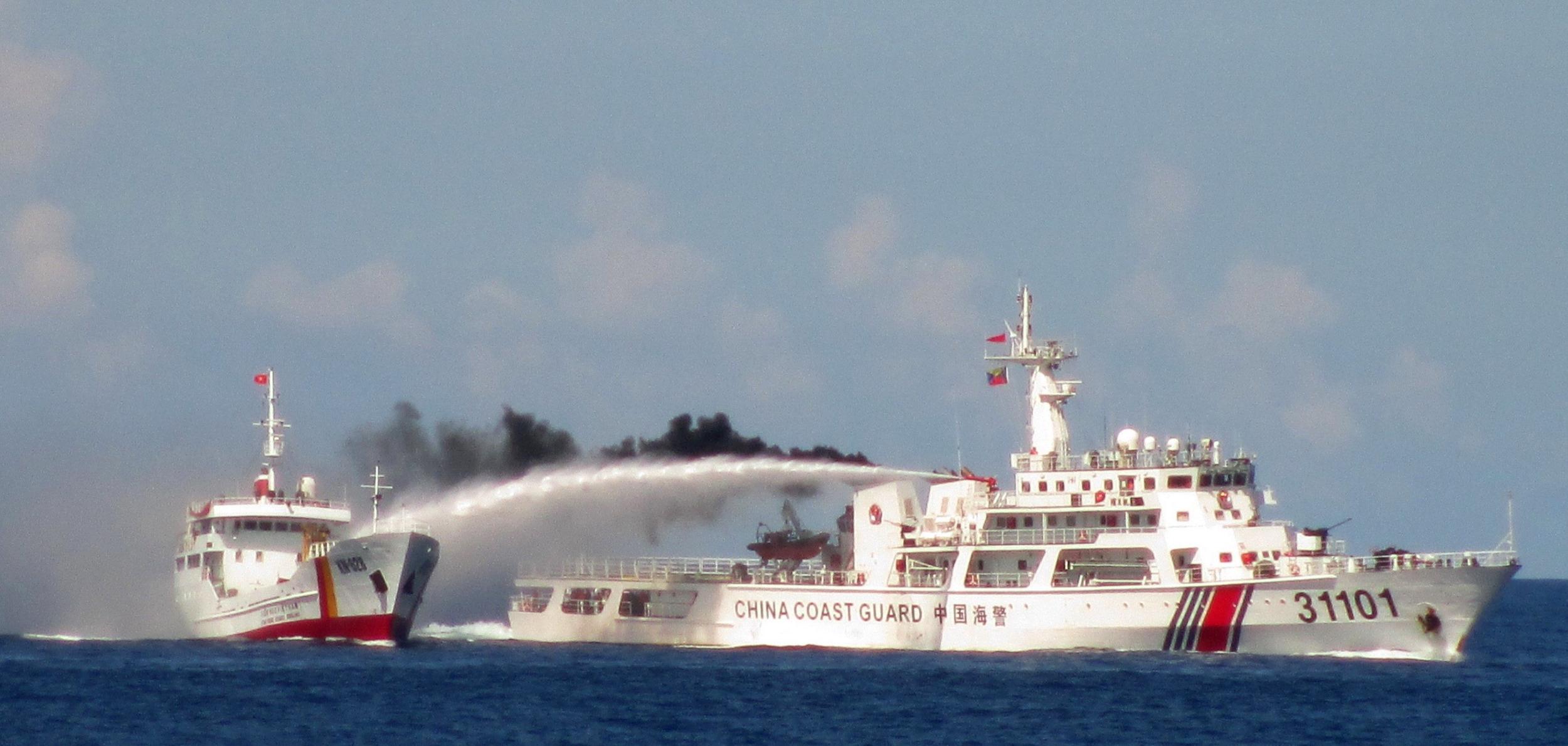 Today, the South China Sea dispute is not only a concern among Chinese political and business elites in Beijing, but has increasingly come to concern the average Chinese citizen. To the Chinese masses, the dispute is not merely a subject of economy, politics or international power relations. For many of them, this geopolitical drama is closely knitted to their perceptions on national pride and dignity. As a 2013 survey of Chinese public opinion conducted by the Perth USAsia Centre has shown, only 6 percent of Chinese respondents were dissatisfied with the government's performance in the South China Sea. To some extent, the Chinese government's actions in the South China Sea reflects the popular will.
However, far from a product of political machinations or fanned by state manipulation, Chinese nationalist reactions are steeped in its historical past. From the Treaty of Nanjing in 1842 to the humiliation over the Shandong decision in 1919 and to the ignominious Manchuria Incident in 1932, China's "century of humiliation" at the hands of aggressive imperial powers has left deep tracks on the consciousness of the Chinese people. This period also served as a painful reminder for generations of Chinese people of the importance to protect national sovereignty. As such, the "century of humiliation" has caused the Chinese people to be highly sensitive and anxious over issues of national sovereignty, and they have come to bundle it together with national pride and dignity.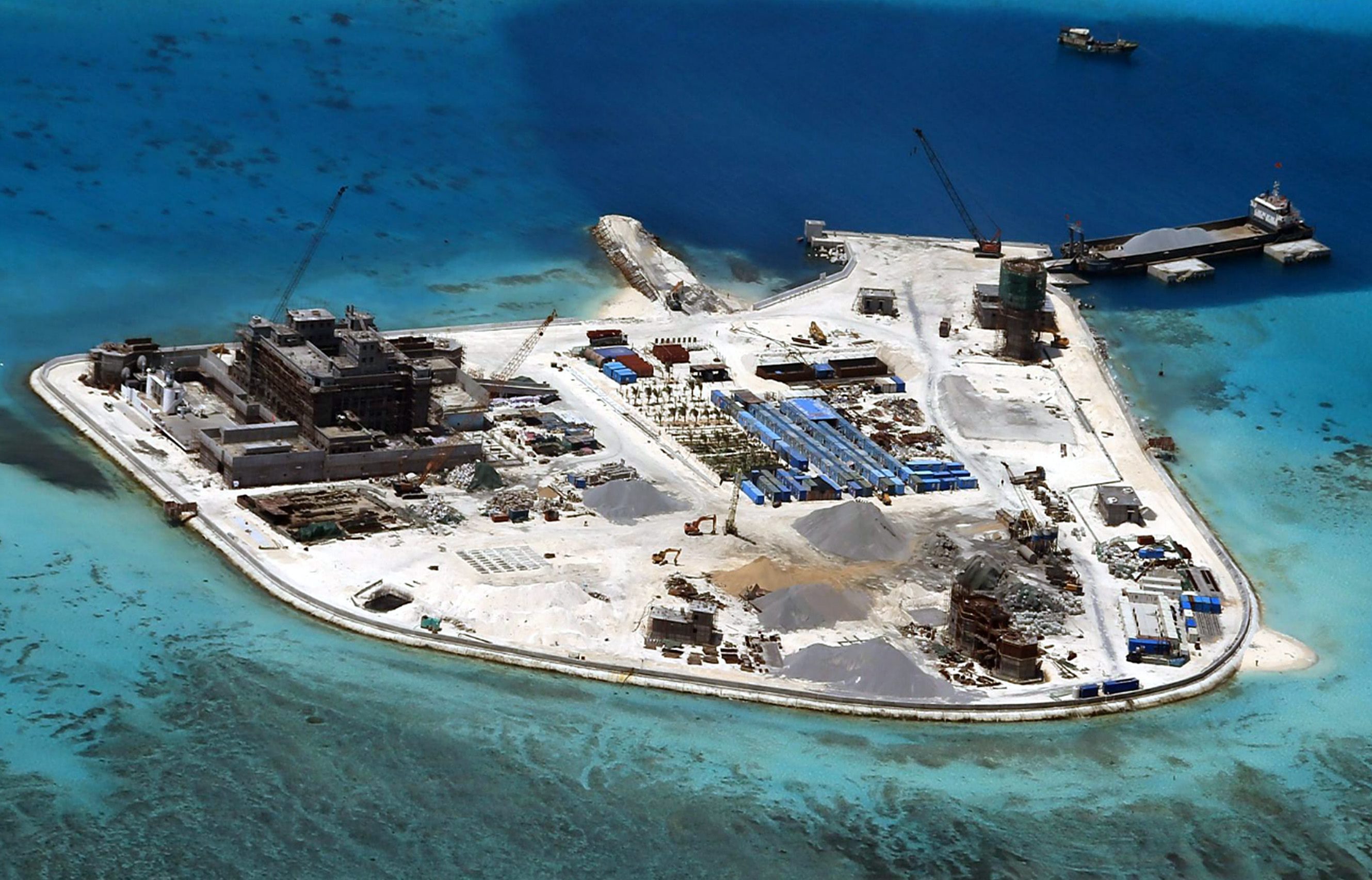 This then provides a plausible explanation for why China's aggressive actions in the South China sea – as with other territorial assertions such as Diaoyudao or Senkaku islands – receive the tacit support from its people. For example, according to a survey conducted by People's Daily in January 2011, 97 percent of 4,300 Chinese respondents agreed that the South China Sea should be classed as China's "core interest". What this also suggests is that support can easily be translated into anger and protest should the Chinese government appear weak when confronting territorial disputes. Thus, China's position in the South China Sea is as much as designs of political and economic calculations as guided by the popular sentiment. Of course, nationalist reactions on matters related to national sovereignty are not limited to China alone. But what is unique in China's case lies in its historical past, which means that the ammunition of Chinese nationalism is often covered by an explosive casing on issues concerning sovereignty.
To put things into perspective, an unwavering and strong position had led to favourable outcomes for China in some occasions. Both Mao's military standoff with the Soviet Union in the 1960s and Deng's hard bargaining over the Hong Kong handover in the 1990s preserved the integrity of national sovereignty and reinforced the mentality that equates power to national interests. With such precedents, it is difficult to think President Xi Jinping assuming a different position when faced with this geopolitical tussle – especially given that China is now more confident and powerful than ever. At the same time, aware of potential social backlash owing to strong nationalist undercurrents – as was the case during Chinese protests over the Senkaku islands dispute – and incipient domestic pressures, the Chinese administration simply does not have much alternatives other than its current heavy-handed approach. Already, Chinese leaders have vowed not to become the next Li Hongzhang (李鸿章: Chinese Prime Minister during the late Qing Dynasty who was infamous for the signing of various unequal treaties with imperial powers).
While we cannot dispel the truth that the Chinese administration certainly attempted to create political diversions for its domestic audience, it is essential that we acknowledge how it is not the government, nor is it President Xi, that creates Chinese nationalism. China's own historical-social complex has led issues on sovereignty to represent a national "red line" not to be encroached. Again, we are reminded of the overwhelming Chinese nationalist backlash in the 2012 Senkaku islands dispute with Japan, and how even the then President Hu, who certainly had a reputation of handling foreign affairs with great restraint and subtlety, adopted a stronger stance towards Japan. In frank terms, with a historical baggage that has proven too heavy for any administration to ignore, what other choices do President Xi have? It is also important to note here that we may need to consider how the historical and social forces that can influence China's position in geopolitical affairs may represent a significant aberration from the normative setting of international law and institutions.
The purpose here is not to provide a validation for China's maritime claims in South China Sea nor is it to countenance Chinese nationalism as a justification for its overbearing behaviour in the matter. What motivates this writing is the need to employ different perspectives and dimensions when studying China's position in the South China Sea. As is the purpose of this writing, the larger historical and social factors have worked together in both defining and configuring Chinese nationalism and its people's interpretations of regional and international developments. While we can judge the wisdom of a Chinese nationalism centered upon ambiguous, domineering territorial claims, we should not ignore the enduring reality of Chinese nationalism as its government treads the dangerous waters of the South China Sea. In solving the geopolitical puzzle of this changing "Seascape", understanding Chinese nationalism can be the missing piece.