Pushed by her anxiety over climate change, Ms Komal, a second-year NUS environmental studies undergraduate, decided to hold a rally for greater climate action, which will be held at Hong Lim Park on Saturday (Sept 21).  Photo: Lad Komal Bhupendra
Just weeks ago, the world was #PrayingForAmazonias on Twitter as images of a rainforest on fire spread across the internet. In Singapore, the return of the haze — this time from forest fires closer to home — serves a familiar reminder of the serious problems a lack of concerted effort can bring.
"Our house is on fire," said 16-year-old Swedish school strike activist Greta Thunberg at the World Economic Forum in January. 
To reflect this reality of a world threatened by a climate crisis, a group of 20 activists are calling for Singaporeans to wear red and gather at Hong Lim Park on Saturday (Sept 21) at 3pm for the country's first rally for greater climate action.
Instead of donning green — which has come to characterise the climate movement — the decision to choose red was "to show how much danger we're in," said second-year National University of Singapore (NUS) Lad Komal Bhupendra, 20, who was the brainchild of this event.
The group, consisting of students, educators, scientists, lawyers and programmers, has received a police permit to hold the event at the park's Speakers' Corner — the only venue in Singapore where rules against public speaking and demonstrations are relaxed. Organisers expect about 600 participants to turn out, including dozens of NUS students from Tembusu College who have chartered a bus to the event.
"We need more ambitious environmental goals, enhancing individual choices to make a collective impact," said Ms Komal, an environmental studies major, in an interview with The Ridge.
The approximately three-hour programme will feature speeches, a picnic, face-painting, and postcard-writing sessions to their Members of Parliament. A so-called "die-in" will also be held, where participants are called on to collectively lay on the ground to call attention to the biodiversity and human lives lost to the climate crisis.
From SG Climate Rally Facebook
In an online document posted on the group's Facebook page, it urged the authorities to commit to  "slash Singapore's absolute greenhouse gas emissions to peak by 2020, halve by 2030, and reach net zero by 2050," echoing the recommended timeline set by the United Nations Intergovernmental Panel on Climate Change. Among its other calls to action include declaring a national climate emergency and for the government to hold quarterly meetings to update the public on its progress towards achieving emissions targets.
Singapore in 2015 pledged to cut its emissions intensity — a measure of greenhouse gas emissions per dollar of gross domestic product (GDP) by 36 per cent by 2030. But the organisers believe the country should be taking bolder steps, as Singapore's per capita emissions are still "amongst the highest in the world", ranking 27th out of 142 countries.
While the government's efforts against climate change were "commendable", Ms Komal said the focus on infrastructural projects to alleviate climate change effects on the island were but stopgap measures that did not tackle the root of the problem.
Prime Minister Lee Hsien Loong during his National Day Rally speech in August committed to spending S$100 billion or more over the next 50 to 100 years on coastal defences to tackle rising sea levels which pose an existential threat to the island nation.
"To use the analogy of a drowning person," said Ms Komal, "we should be pulling them up, not building a wall around them."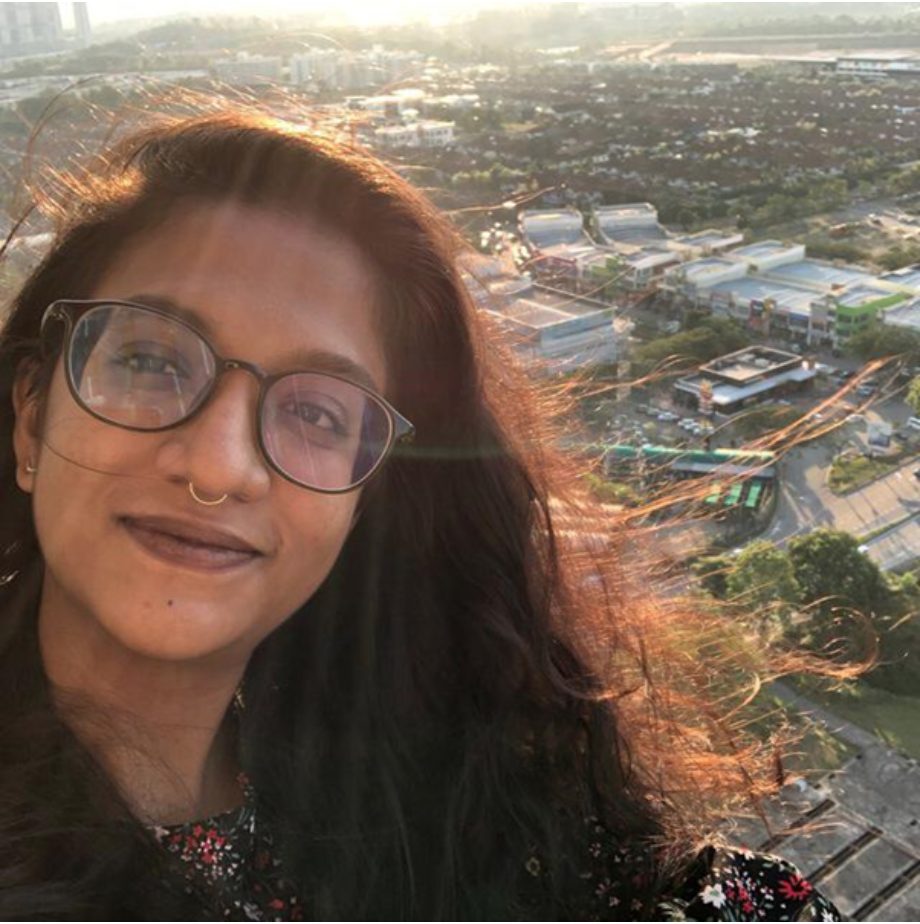 In March, an online campaign similarly calling for greater climate action in Singapore was organised by a group of youths including NUS students, in solidarity with the global #FridaysForFuture school strike sparked off by Ms Thunberg, the Swedish student. The campaign in Singapore was confined to social media and stopped short of calling for students to skip classes.
But Ms Komal believes a physical demonstration will send a stronger message by involving more Singaporeans. Her anxiety over climate change, she said, pushed her to do more to tackle the crisis that will have the largest impact on our immediate generation. 
Ms Komal will be speaking at the event on her motivation to initiate this rally. Other speakers include 11 year-old Oliver Chua Rui, from social change organisation Mother Earth Toastmasters Club and senior lecturer N. Sivasothi from NUS biological science department, affectionately known by his students as 'Otterman' for his long-standing advocacy efforts to preserve the animals and nature in Singapore.
"(The rally is) not the final step, but the first step" to engage Singaporeans on one of the most critical issues of our generation, said Ms Komal.
Only Singaporean citizens and permanent residents will be allowed to attend the event due to government restrictions.  Attendees are reminded to bring their identification cards. Updates on the SGClimate Rally can be found on the group's Facebook page (SGClimateRally), Instagram (@sgclimaterally), and Telegram channel (@sgclimaterally).