School life is hectic. Commitments keep us busy. And more often than not, we forget to take care of our heaviest organ – the skin. Without proper care over a prolonged period of time, our skin starts to become worse. Our pores grow bigger, excess oil enough to fry an egg builds up on our face and conjures our biggest enemy, the Acne.
Starting a skin care routine is the hard part. Some of us might be too lazy to begin, while others simply do not know how to. But fret not, here's an effortless and affordable back to school skincare routine just for you!
Step One: Cleanse!
Cleansing your face is so important because it helps you to remove all the dead skin cells, bacteria and excess oil from your face. This is especially important for people who use make-up or have really oily skin. Do not skip cleansing because this is a big reason why we have acne breakouts. I once skipped the cleansing step and it led to a whole two weeks of breakouts because halfway through my holiday, my cleansing tube was empty. So do remember to clean your face properly even if you're busy, to keep that skin clear and pretty.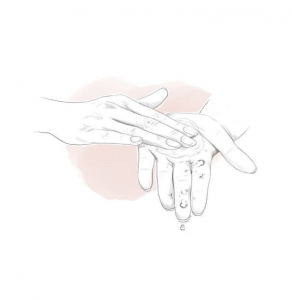 It is most important to identify which cleanser is the most suitable for your skin type and this will help loads in your skin care journey. Using the wrong kind of cleanser may aggravate your skin and lead to worsened skin conditions. As university students, we often do not have the luxury or time to do research on what skin care product best suit us.
And even when we find them, we often realise that they are too expensive for us broke students. But don't start to panic yet, because we have done the research for you. Affordable, and good facial washes for all skin types, all under $20!
Cleansing your skin is so important for you as it really helps you to remove makeup and impurities. Without cleansing, the buildup on the skin can cause acne, pimples and many skin conditions. If there's one skincare practice you should absolutely make a habit out of, it's to clean your face everyday, twice daily, in the morning and at night.
Step two: Tone Tone Tone!
Many people are unaware of the benefits of toning. But if a toner doesn't tone your skin, what exactly does it do? It helps us to remove all the dirt, bacteria, and excessive sebum from your face very thoroughly, which cleansing alone does not get rid of.
Image from Info Gadget
It is typically the first product that comes into contact with skin after cleansing and helps to restore the sensitive skin back to a slightly acidic state, for healthy water and oil balance (so your face is not oily, or too dry). And it helps with the absorption of moisturisers and skin care products as well, which we will be putting on our skin in Step 3!
So how do you tone?
Soak a cotton pad with toner, and swipe it across your face, and even your neck! This should be done after cleansing and before applying moisturisers. Make sure to let your toner sit for a few minutes to dry before applying other products! This helps to protect your skin against dirt, and maintain hydration.
Image from Tracy Turn Bull
Use the toner daily, once in the morning and once at night as it will really help to remove excessive oil in the morning, and balances skin PH! Especially at night, toner helps to remove all the dirt and bacteria properly so that your face will be clean.
Affordable toners for students: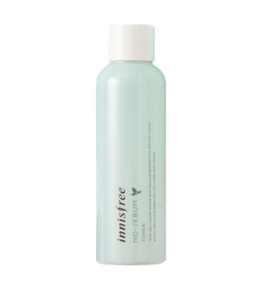 Innisfree No Sebum Toner: for Oily skin
Simple Soothing toner: For sensitive skin/all skin types
Cosrx Aha/Bha Clarifying treatment toner: Oily skin
Step Three: Moisturise!
As if mornings aren't busy enough, waking up late and already rushing to lecturers in T-shirts and messy hair, moisturising your skin can feel like a chore, so why do it?
Moisturisers help to keep the skin healthy and hydrated, and this can definitely be beneficial to your skin in the long run. It helps to reduce skin problems like acne and dull complexion and at the same time acts as a much needed layer of protection.
Does procrastinating on a skin care routine and then complaining about how much you are breaking out sound like you?
Image from Glossier
Maybe it's time to start doing small things for a flawless skin. It can really benefit your skin in the long run and it won't take more than 10 seconds to put on moisturiser. A tip is to put it near your toothbrush so you can remember to do it every morning. Just remember: this 10 seconds twice a day can be a lifetime of clear skin! No reason to be lazy.
Finding the right moisturiser for your skin type is also very important, below are some recommendations of affordable moisturisers for different skin types!
Infographic by Vicky Li
So there you have it. A very affordable and simple 3-step skin care routine for all students to adopt into their busy schedule! Being consistent in your skin care routine can be hard, with the hardest part being the start. But we can easily start a good skin care by introducing baby steps into your daily life. Like what I've mentioned above, you can keep your skin care products next to everyday essentials such as your toothbrush or glasses so that you can remember to wash your face, and put on moisturiser. Remember that these 3-5 minutes of your day on skin care can build you towards a lifetime of clear and flawless skin!
This is a collaborative effort with NUS Makeup And Design, NUS' one and only fashion and beauty interest group. Check out their Instagram @nus_makeupanddesign for more content like this or email makeupanddesign@gmail.com for more information.