Bookhaven does not have a very apt name.
Situated in the heart of UTown, below Flavours @ UTown and sharing a space with Supersnacks, you would think Bookhaven is NUS' very own Kinokuniya.
Well, not really.
Upon pushing open the unreasonably heavy doors of the store, you'll be immediately greeted with an assortment of NUS memorabilia.
Mugs, diaries, water bottles, plush toys, and an oddly large variety of clothing and bags. Adorable, yes. Functional? Not quite.
You'll also see the "Digital Lifestyle" corner — it's handy if you ever find yourself in desperate need of a wireless mouse or cable charger.
But it is certainly no 'lifestyle', with a lack of the latest gadgets such as the new AirPods Pro or wireless charging pad.
After glossing through the items, you start to think, "Where are the books?"
To get to the books, you have to make your way through all the clothing on display. There are jackets, hoodies, shirts, and caps — all emblazoned with the NUS logo.
There's even an Under Armour section, with an ongoing sale from now till December 6.
You contemplate buying a piece or two, before remembering why you are here for — the books.
After finally pulling yourself away, you are faced with yet another distraction — the "Gifts and Novelties" section.
It's an interesting variety comprising of washi tapes, postcards, pencil cases and even hair ties in one corner.
What makes it harder to move away is the nagging voice in your head, telling you to read every single one of the sarcastic or supposedly funny postcards.
Then you see the books.
The books are in a corner adjacent to the "Gifts and Novelties" section, interestingly very far away from the main entrance of the store. The selection is certainly no Popular or Kinokuniya, but there is an ongoing sale where you can get books at 50 to 70 per cent off.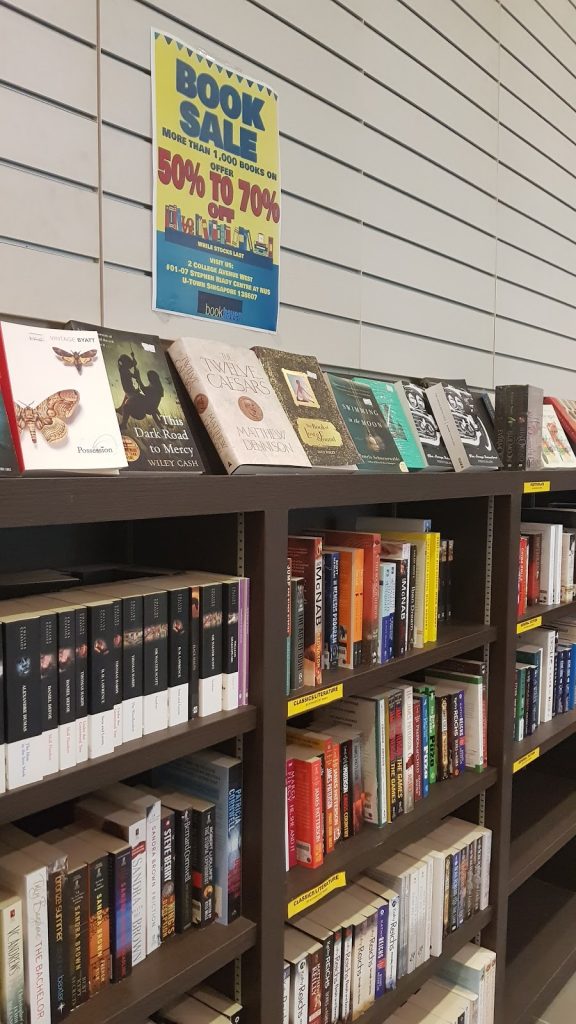 It's interesting to browse through the selection — there are cookbooks, classics, self-help books and "general fiction".
There are even photobooks, but there's not much variety to boast of, and with the proximity to Supersnacks, the sounds of the food store are extremely distracting.
Bookhaven is generally well-stocked with books — but not so much that it can be called a haven.
So, what is the star of Bookhaven if it isn't the books?
It's probably the stationery.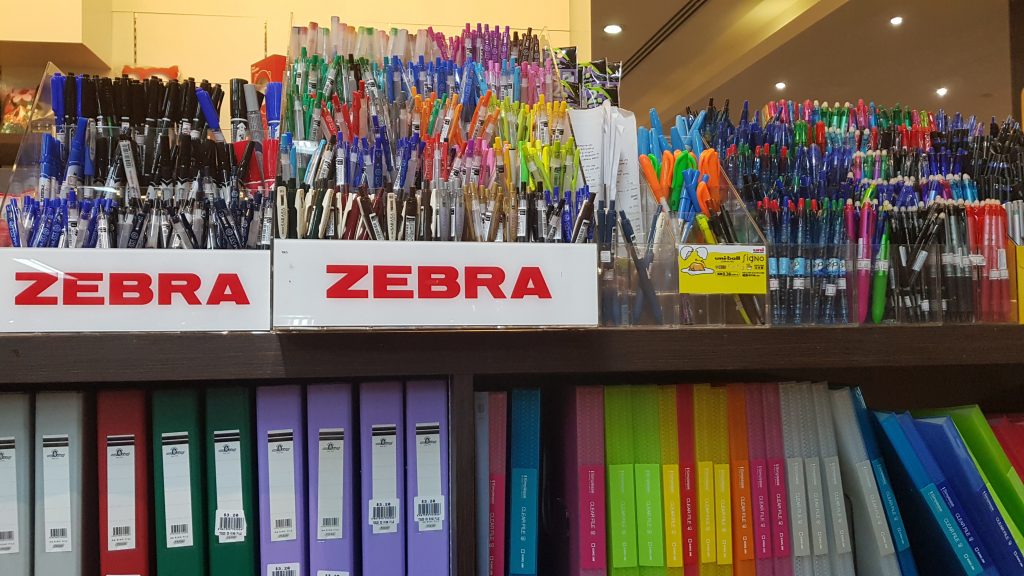 Bookhaven has a considerably large variety of stationery. From pens to notebooks to vanguard boards, Bookhaven would be well-suited to help you with any sort of stationery emergency.
It's a shame that the store is only open from 10 am to 6.30 pm. On Saturday, its opening hours are further limited, as it opens at 10 am and closes at 2 pm.
But it's probably just as well, because Stationeryhaven is a mouthful.