'Tis the season to be jolly! Christmas: what started out as a sacred religious holiday has now become synonymous with good cheer and festivity, regardless of race or religion. In light of that, this Christmas season, The Ridge went around and collated a few of our fellow NUS students' A+ Christmas fits! If you're having Christmas withdrawals or looking for some inspiration for next year, stay with us and start scrolling!
Originally inspired by the traditional colors of Christmas, red and green, Shannen took her outfit to the next level by not only posing alongside a Christmas tree but also making use of its lights. We definitely stan avant-garde accessorizing!
As Justyn's an intern who's in charge of a certain big company's social media, he's serving us influencer realness in his street-meets-Christmas outfit! Though the fit's a conglomeration of eye-catching patterns, Justyn deems that his red Statue of Liberty socks are the items that make the outfit special.
Bearing Singapore's humid weather in mind, Nadya chose to wear a short-sleeved ribbed blouse. Accompanying it with a red polka-dot skirt and Santa hat, she's definitely bringing Christmas but in a tropical-country-friendly way.
With the intention to look smart casual, Lukasz donned a get-up that showcases a teal pyjama collar shirt, pair of blue relaxed skinny jeans and white sneakers. According to him, this outfit fits his personal style really well: making an effort but staying well within his comfort zone.
Arguably the most festive outfit in this listicle, Isha wow-ed us with her plaid-on-plaid but make it classy Christmas ensemble. We're pretty sure that we're not the only ones who think that if Santa really did exist, he would definitely approve of this!
Y2K fashion but make it Christmas! Valencia the fashionista served us a look that melds trends and classic holidays. An oversized nike pullover accompanied with combat boots, a red plaid miniskirt and a 90s era shoulder bag? Yes please!
Bringing us a well-loved staple, Shermaine spent Christmas lounging with a cocktail in hand in her white t-shirt and denim look. But to keep up with the merry atmosphere, she linked her outfit back to Christmas with her eye-catching red backpack—pop of color done right!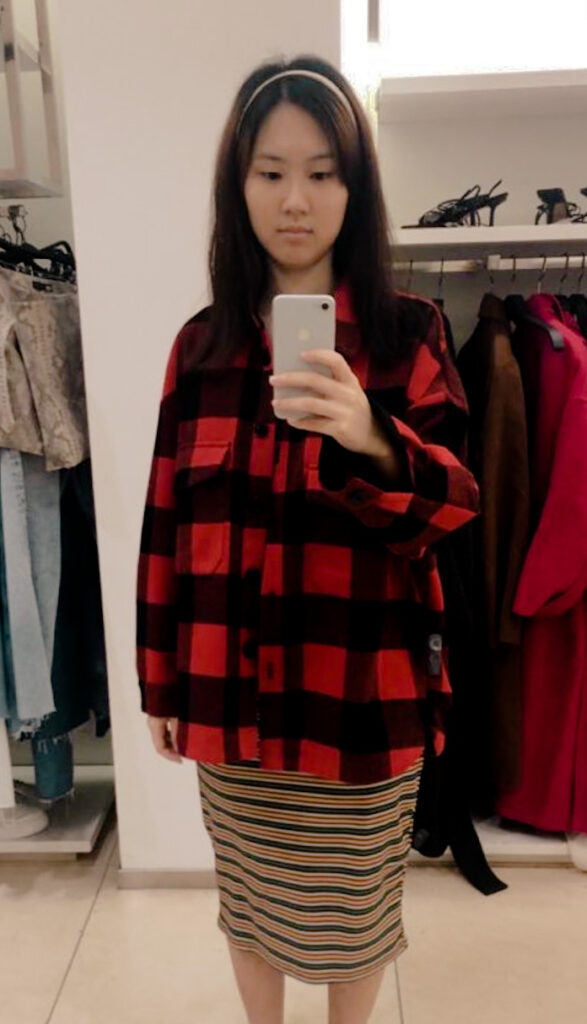 Paying an homage to 2020's saving grace, Emily in Paris, Serena gorgeously slipped into her plaid-on-stripes ensemble. Giving us a taste of bonjour so good we can't help but let out a big fat oui!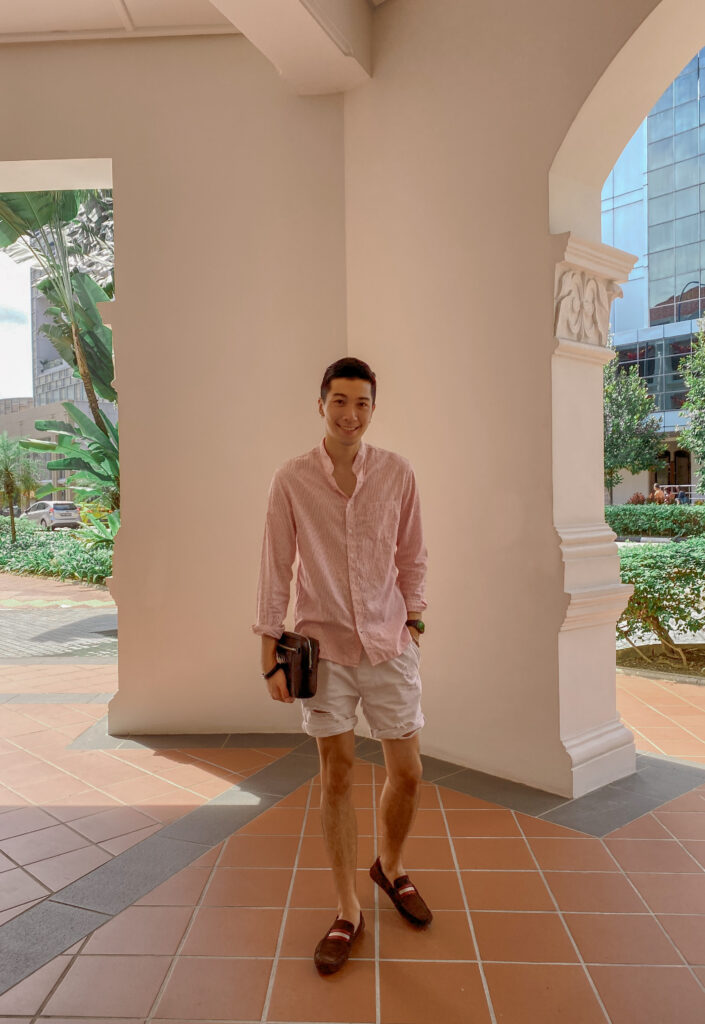 Matching a red, vertical striped mandarin-collar shirt with ripped white denim shorts and loafers, Peter tried to marry dressy and casual, and we think that he did well in that respect! Definitely a bottomless-brunch-worthy get-up!
Taking inspiration from an unexpected source, Connie wow-ed us with a tan ensemble reminiscent of a quintessential Christmas ornament that we frequently overlook: the unadorned tree! We definitely love a style queen that goes beyond conventions!
Don't know about you but we're definitely excited for Christmas to come around again! Come tell us what you think of the outfits at theridge.team@nussu.org.sg!