Seeing the world in black and white may seem like a rather plain way to see things, but through Billy Mork's distintive photography style he has found a way to not only make art but to express his inner emotions and thoughts.
Billy Mork started taking photos ever since he was a teenager, he even had a dark room at home so he could develop the photos himself. He started experimenting with black and white photography as it was cheaper than printing colour. This soon developed to become his prefered style, and has since stuck with that monochrome look all these years.
However, his passion for photography quickly faded due to the introduction of digital cameras. "When digital came, the value of photography disappeared. I stopped taking photograph completely." Billy said. His hiatus pushed him to study photography at the Masters Level and focus on his career in architecture.
He soon returned to photography, with more knowledge and experience under his belt. "I came back to photography because it was my language." Billy said, "I used photography to explore myself and express my mood." Having seen photography develop in Singapore since the 1990s, from film to digital, he has learnt to adapt to these changes and come back stronger.
From Passion to Gallery 
In 2012, he took the leap and founded Immagini Gallery, as the Chief curator and CEO. He exhibited his own works, and works of other regional and international photographers.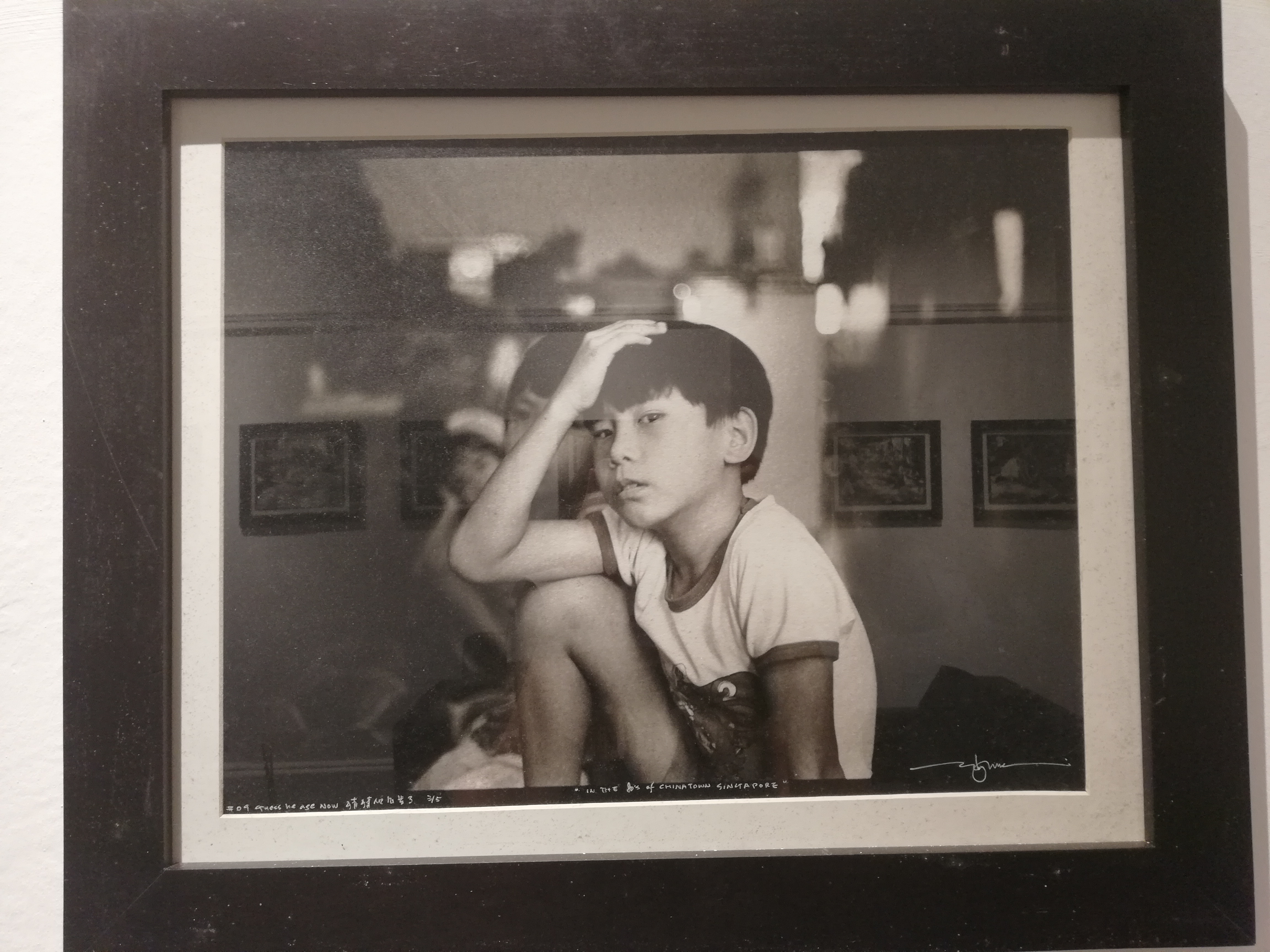 As we walked through the gallery he spoke on how he had waited many years and that "This was my dream. I've finally got it," Mr Mork said. He is proud to be given this opportunity to share with others his passion for photography and hopes that the next generation will be inspired to keep making works of art with the camera.
An advice he gave to young photographers is to, "Open your eyes and see." He also stressed how personal photography is to the person behind the camera, and to not be disheartened if the photos you took did not look the same as other professional photographers. "Photography is a piece of yourself. We will all do it differently," he said.
X Edition 2018
Hence, Billy launched X Edition 2018, a platform for independent photographers from around the world to gather in a showcase of their works.
Through the upcoming exhibition, Billy hopes to be able to interact with other passionate photographers, be it professional or amateur.
Leading celebrity photographer such as Russel Wong and artist Stephen Schaub will also be present at the X EDITION event to provide a forum for global decision makers (collectors, professionals and curators) to encourage an exchange of photography tips mutually beneficial to artists and audiences alike.
"We are proud to introduce X Edition, and thrilled to champion an activation of the photo visual arts form that has its own voice and life. This event will give the audience a whole new excitement and imagination of the photo art form," said Billy Mork.
He is looking forward to engage with photographers from all platforms and hopes that this event would start the rebirth of photography in Singapore.
Location: Regent Singapore
Date: 6th to 9th September 2018
Organised by: The Canvas Gallery – Immagini Gallery