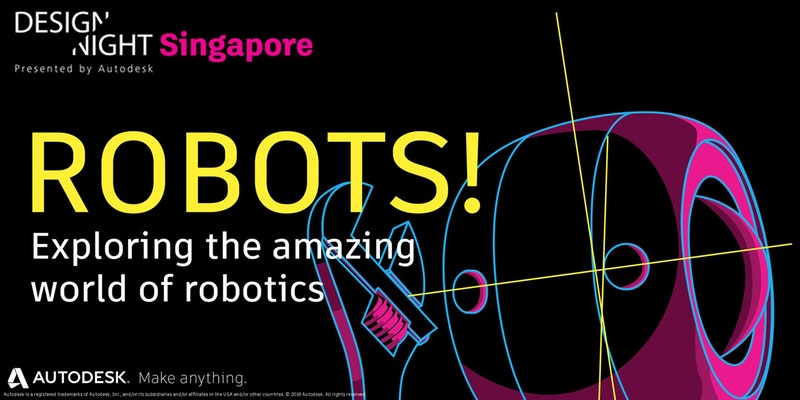 EAT! DRINK! MAKE! LEARN!
Design Night has returned to Singapore for its 2nd year! Hosted by Autodesk, this year's event was themed 'ROBOTS! Exploring the amazing world of robotics'. Attendees were given a chance to fly drones through an obstacle course as well as construct their very own bristle bot!
Held at the Luxe Art Museum on 7th March 2018, the event caught the attention of robotics enthusiasts across Singapore in this sold-out, one-night opportunity to get up close and personal to current advances in AI development. The cozy ambiance of the gallery created a warm atmosphere for attendees and excited chatter could be heard throughout the night as they interacted with the enthusiastic volunteers to learn more about the show-cased robots. The event also featured a live-DJ performance, scrumptious finger foods and an open bar!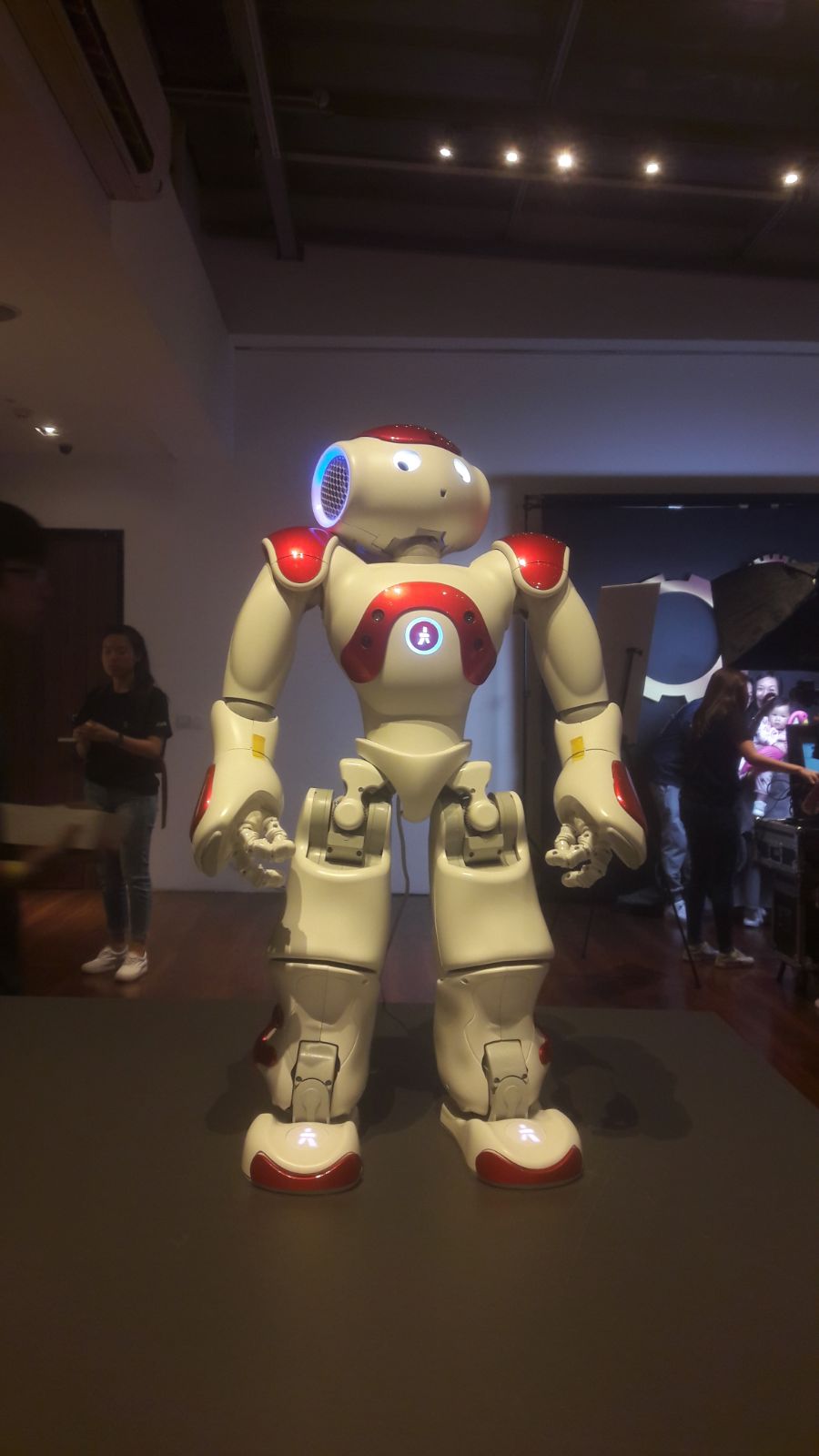 NAO– an interactive companion robot! This adorable show-stealer was programmed at Nanyang Technological University to engage with children diagnosed with autism spectrum disorders, aiming to help them better their emotional communication.
Autonomous Bulldozer– these tiny autonomous vehicles brought awareness to the rise of self-driving vehicles, and visitors got to draw paths to direct the bulldozers, which followed the marker lines with the aid of sensors like those being developed in autonomous technologies.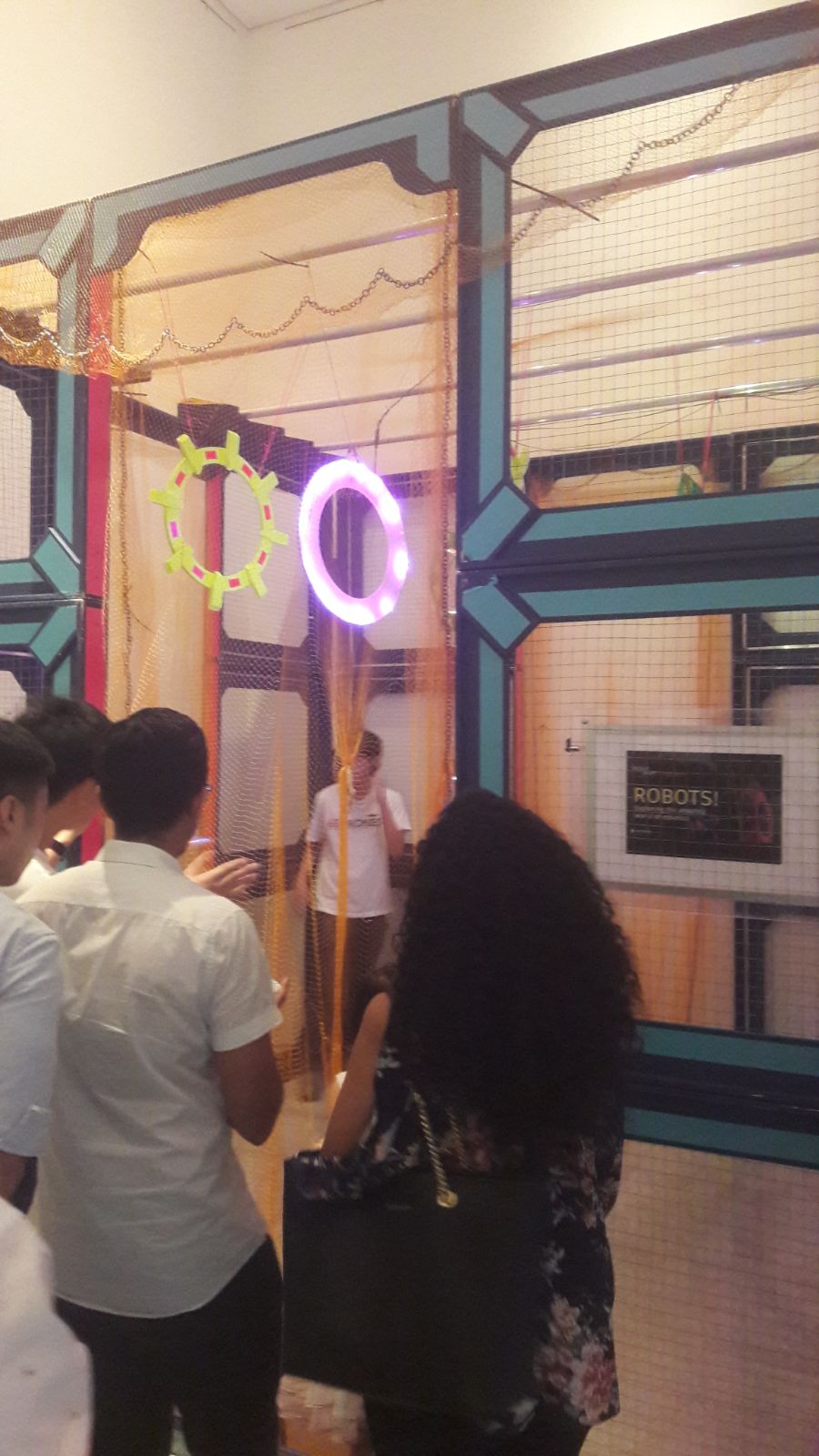 Flying Robots– Heard of the hype but never had the opportunity to operate a drone? Attendees got to direct these aerial vehicles through hoops in a mini obstacle course.
Robot Football– Attendees got the chance to team up and compete against each other in robo-football, controlled via handheld consoles.
Bristle-bots- Attendees also had the chance to build, customize, and take home their very own mini-bot, with simple objects such as a toothbrush head, a few wires, and a battery cell!
About Autodesk
Autodesk makes software for people who make things. If you've ever driven a high-performance car, admired a towering skyscraper, used a smartphone, or watched a great film, chances are you've experienced what millions of Autodesk customers are doing with our software.
Design Night is a monthly, "sold-out" event at the Autodesk Gallery in San Francisco that has traveled to design capitals of the world including Tokyo, Paris, New York, Montreal and Neuchâtel.
View organiser's profile here, autodeskasean page and its Facebook page.