ONEWARE: James Dyson Award 2016 goes to Loren Lim, National Winner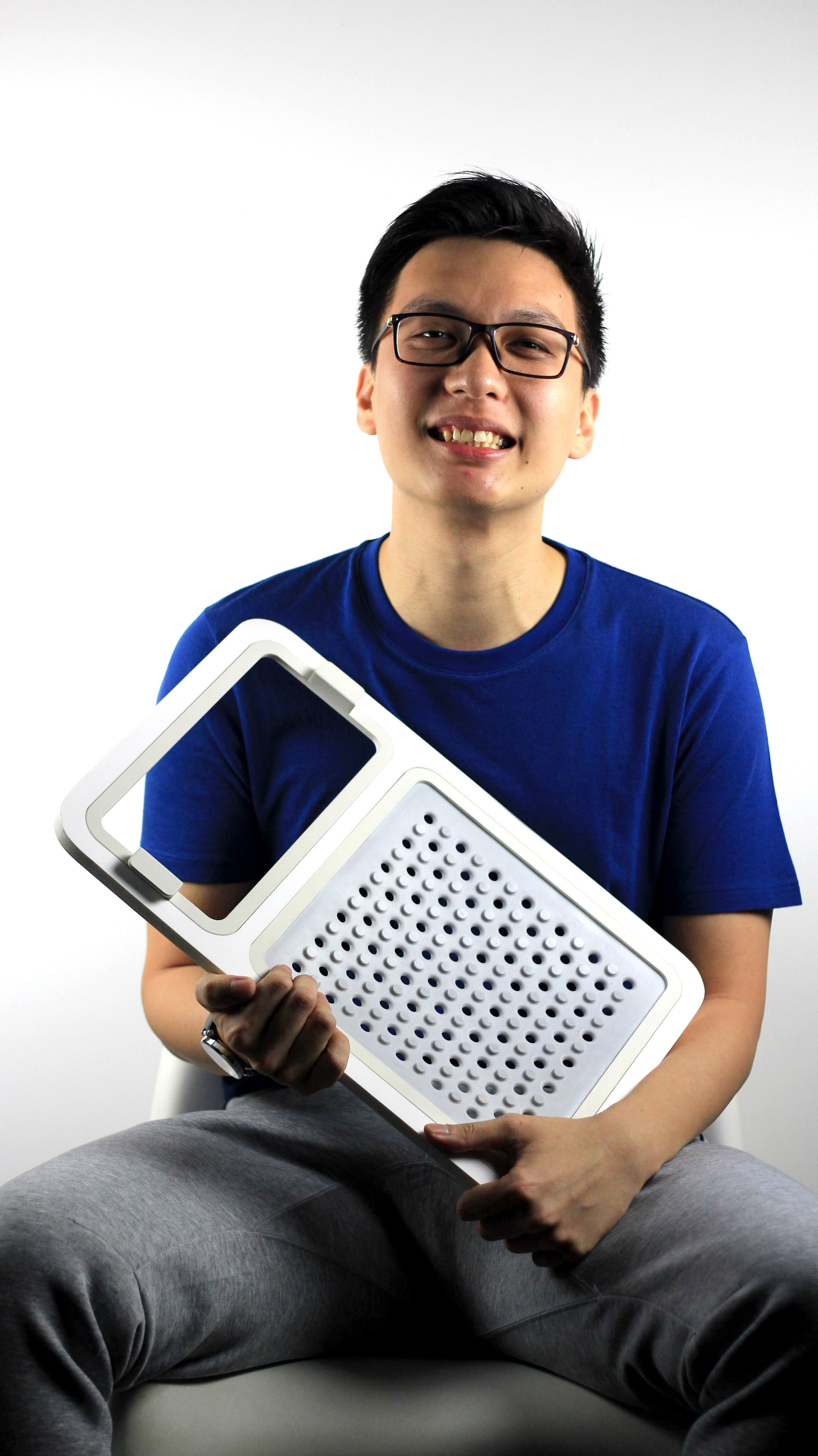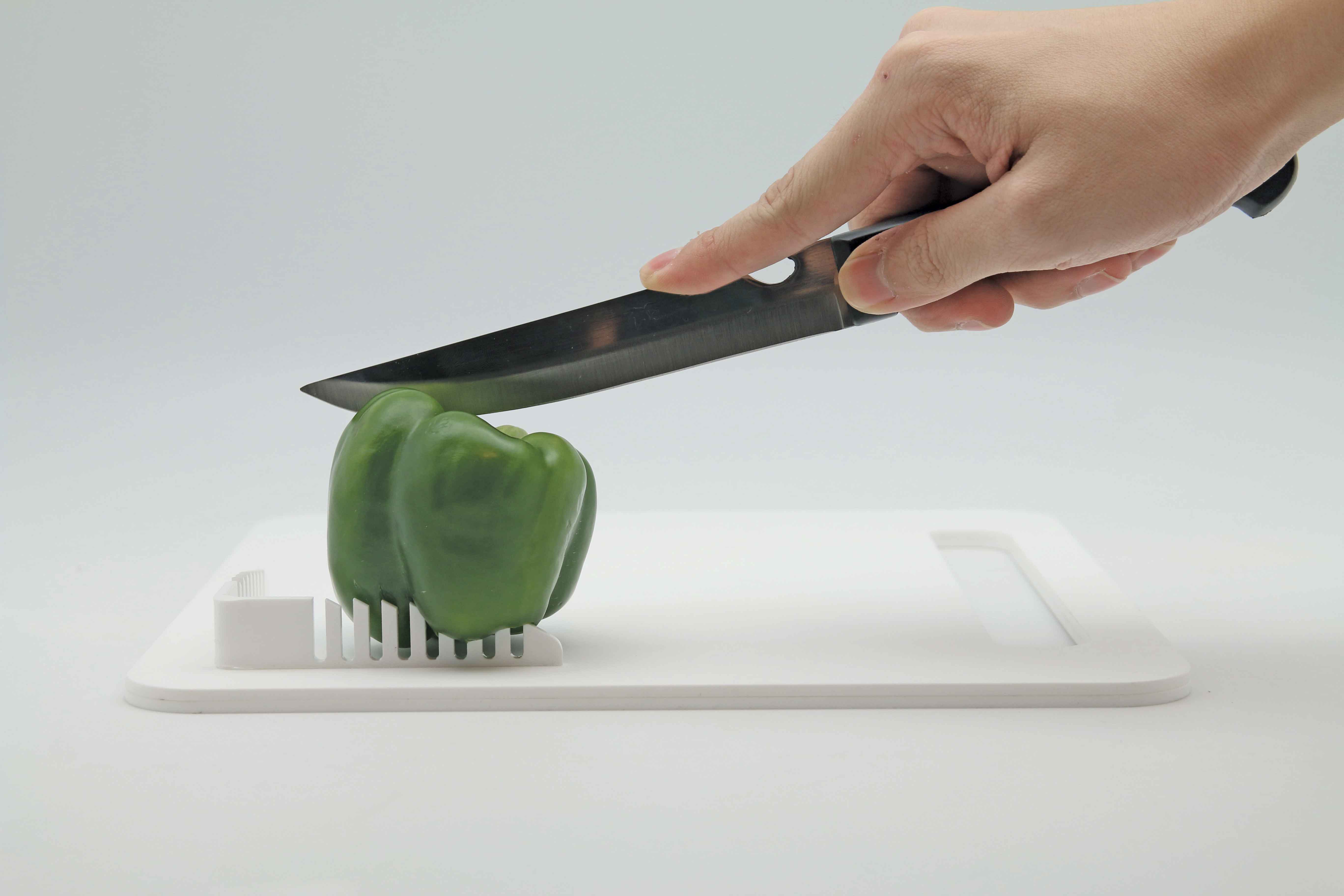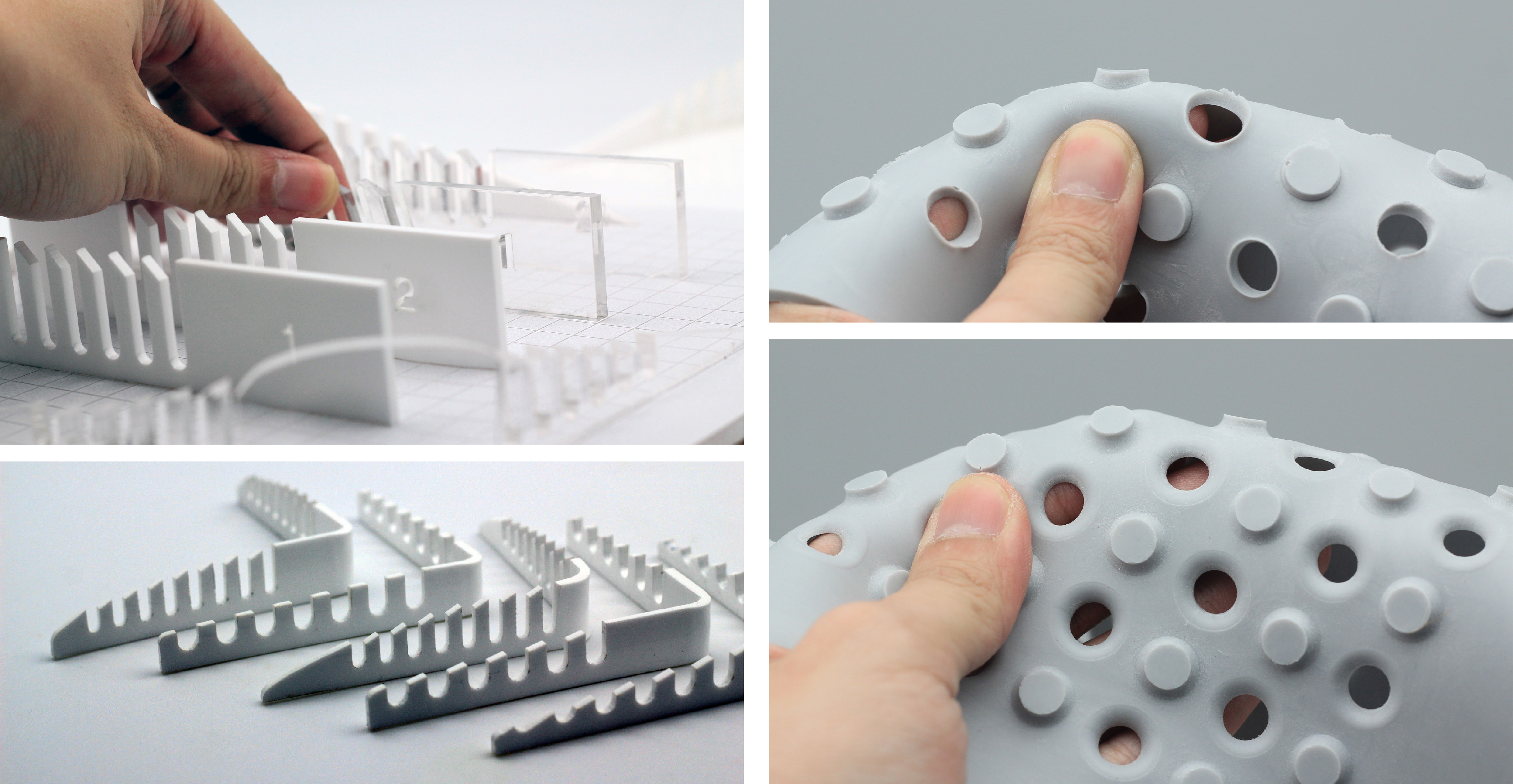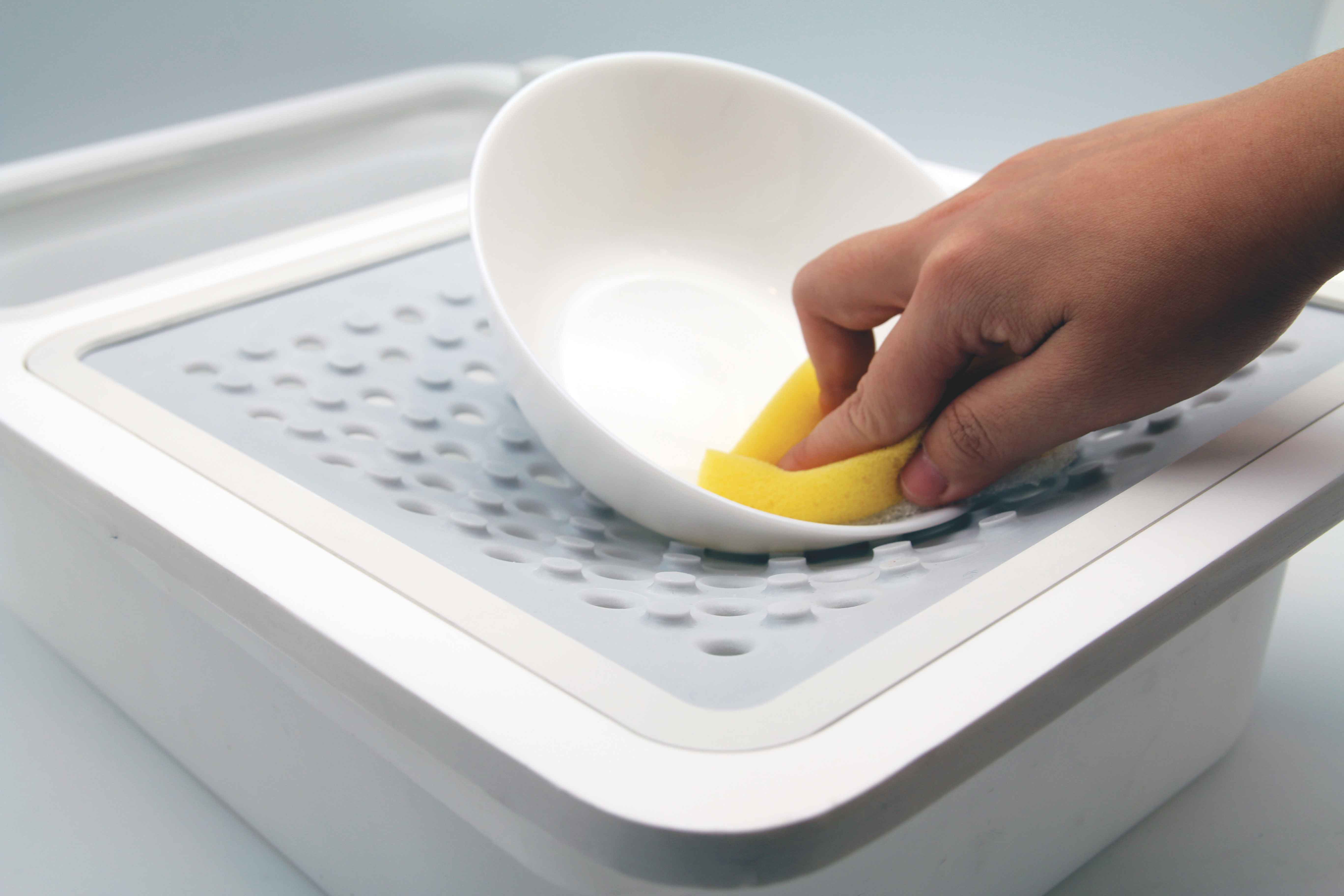 Design meets disability
2016's national winner for the James Dyson Award competition in Singapore goes to Loren Lim who invented Oneware, a product that aims to simplify household chores to be more effortless for the physically challenged users from different background that includes amputees, people born with one arm, patients suffering from stroke and temporary hand injuries.
Loren collaborated with the Disabled People's Association (DPA) for his research. Based on figures [1]provided by the Singapore Ministry of Health, 740,000 people have enrolled in the ElderShield programme, a scheme that aims to provide support for people who suffer from severe disability. And this number is set to increase as the population in Singapore ages. This year's James Dyson Award national winner for Singapore aims to make daily chores in the kitchen easier for them.
Loren Lim, an industrial design graduate from the National University of Singapore, was inspired to invent something that could help people with physical disabilities to be more independent at home. After seeing his uncle struggle with the house chores due to a stroke, the young inventor realised that being able to perform tasks independently would greatly improve the quality of life for these patients.
Loren then spent the next one year developing his idea, six months conducting research to understand the challenges faced by amputees and another six months working on the prototype. He engaged a few 'test subjects' to ensure the prototype suit their needs. He faced a lot of challenges during the product development stage. For example, when studying how much tension the silicone net should have, he had to go through several iterations to make it more flexible and softer so the individual doesn't have to exert so much energy while performing the action of scrubbing the dishes.  Oneware was successfully invented after a year.
The Solution:
Oneware is a series of modular units that aids in food preparation and dish washing for people with only hand to spare. Oneware consists of a main frame with modular units that include a chopping board and a silicone net for washing of dishes. The unit is designed to fit most standard size sinks so as to accommodate most users.
Industrial Designer, Loren Lim said
"I wanted to invent something that would allow us to use objects with just one hand. Through the years, we have made life easier for people to operate things with just one hand. For instance driving an automated car. So I asked, why can't we do the same for day to day products? Aside from convenience, Oneware aims to rethink how we can perform a task more intuitively."
A veteran designer and writer, Ms Kelley Cheng said "Oneware is a winner because it is a socially-conscious invention that looks into daily problems faced by the less fortunate-in this case an amputee or someone who has lost his ability to use one his hands. It is a simple design with a clear functionality for the user.
Deputy Director (Academic) of Nanyang Polytechnic, Mr. Tan Khee Soon said "The modular unit make a lot of sense for the physically challenged users. It is an inclusive design that takes up very little space."
Background information of JDA:
The James Dyson Award, run by the James Dyson Foundation, is an international student design award run in 22 countries. The contest is open to university level students (or recent graduates) in the fields of product design, industrial design and engineering, who "design something that solves a problem."
The James Dyson Foundation is a charity and a non-profit organisation established by James Dyson dedicated to encouraging young people to think differently, make mistakes, invent and realise their engineering potential.
The James Dyson Foundation works with the engineering faculties in Singapore universities such as the Nanyang Technological University (NTU) and the Singapore University of Technology & Design (SUTD). JDF runs engineering workshops and provide financial support to engineering students. In 2014, JDF awarded its annual university scholarship to a student, Samuel Teo, from worth S$60,000. Samuel will have his university fees covered for the full duration of his course, for up to four years.
Since 2011, JDF has also been working with NTU, pledging S$100,000 over five years to support students who demonstrate a real passion for engineering. To date, this has benefitted more than ten students who demonstrate a genuine passion in engineering.
Do check out the latest JDA 2018 here.
[1] https://www.moh.gov.sg/content/moh_web/home/pressRoom/Media_Forums/2004/4_reasons_to_opt_out_of_ElderShield.html