Fancy catching a film at a drive-in cinema reminiscent of Jurong in the 70s; embarking on explorations to learn about the lesser-known aspects of Chinatown's history; or soaking in the old-meets-new charm of Jalan Besar? The 15th edition of the Singapore Heritage Festival (SHF), Singapore's signature heritage festival organised by the National Heritage Board, will be offering all that, and more, over three weekends in April.
From 6 to 22 April 2018, SHF 2018 is encouraging Singaporeans to discover the lesser known aspects to our history, experience places and stories anew, and enjoy our tangible and intangible heritage through a specially curated line-up of programmes and activities. Working in partnership with close to 100 community partners, the festival will present more than 120 programmes across five key locations this year – Jurong, Jalan Besar, Chinatown, Bras Basah.Bugis and Toa Payoh.
Festival Director Angelita Teo said, "Over the past 15 years, the Singapore Heritage Festival has grown into a community-led event that Singaporeans are proud to call their own. This year, we are encouraged that passionate individuals and partners have stepped up and taken on a greater role in organising key highlights, such as in Chinatown and Jalan Besar, demonstrating that SHF is truly a festival by the people, for the people."
Shaping our Heritage with the Community
Backed by the strong support of Singaporeans over the years, SHF continues to grow and deepen partnerships and collaborations with its partners, both repeat and new, for quality festival offerings that Singaporeans from all walks of life can enjoy.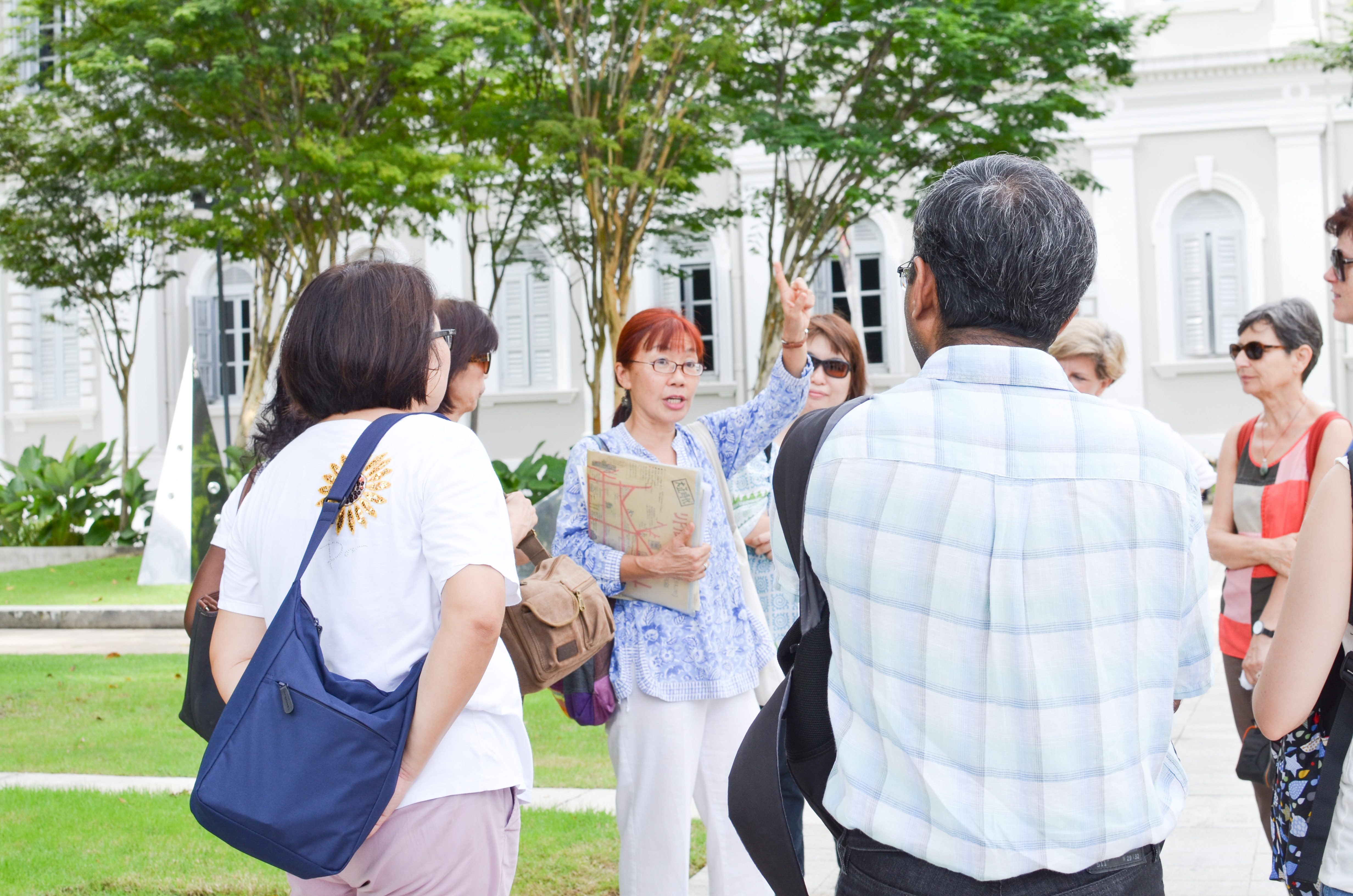 One such partner is Charmaine Leung, author of a memoir titled 17A Keong Saik Road, who has been part of SHF since 2016. Charmaine has been holding guided tours of Keong Saik and talks based on her stories of the precinct for the past two years of the festival, offering personal accounts of the place and the colourful personalities who used to be in the area. This year, she will be taking the lead in rallying fellow heritage enthusiasts and stakeholders in Chinatown, to put together a series of programmes and activities for the second weekend of the festival.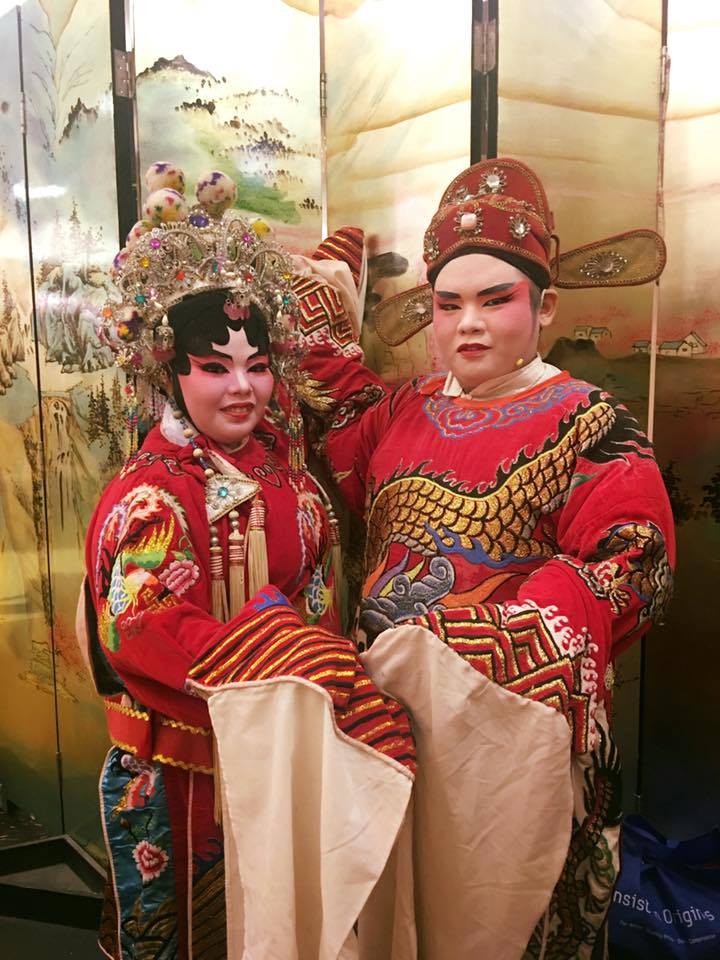 These programmes range from local film screenings, to talks, opera and story-telling performances at Kreta Ayer Square and  guided tours around the precinct, which aim to bring out the many stories behind the clans, associations, businesses, communities and individuals who call Chinatown home.
For the first time, SHF will move into Jalan Besar – an area steeped in history and in recent years, has become home to an eclectic mix of businesses and creative entrepreneurs. Together with Industry +, a local contemporary furniture brand and producer located along Tyrwhitt Road, the co-curated line-up of programmes will include guided architectural and food tours, "Big Road Market", a creative market showcasing local talents from artists, designers and craftsmen, and a chance to joget to original tunes by indie artists along the road that will be closed off to traffic for SHF 2018.
As we strive toward having more Singaporeans take ownership in the promotion of our heritage, SHF also features passionate individuals who are taking an active role in championing heritage in their respective areas of work. One example is the selection of 'hawkerpreneurs' who will serve up local favourites such as putu mayam and fishball noodles during the festival weekends at Jurong and Toa Payoh. One young hawker participating in SHF 2018 is 27-year-old Douglas Ng, who started The Fishball Story based on his love for his grandmother's handmade fishballs. Today, Douglas has reinvented the traditional bowl of noodles with additions such as fried fish skin, and his stall has earned a spot on the Michelin Bib Gourmand Guide. Festival-goers will get to hear Douglas' story and savour his hawker creations at Jurong Town Hall from 6 to 8 April.
Cheng Yew Heng Candy Factory's third-generation owner, John Cheng, is also re-inventing the traditional business of sugar production. The home-grown company was established in 1947 and is the only rock sugar manufacturer in Singapore. While items such as red and black jaggery sugar and rock sugar are the company's core products, John has evolved the business with fresh innovations such as Jewels Rock Sugar Sticks in flavours such as Jujube, Lemon Fiesta, and Singapore Sling. As part of SHF 2018, there will be guided tours of the Cheng Yew Heng Candy Factory, alongside others factories such as the Khong Guan Biscuit Factory.
A Festival for Singaporeans, by Singaporeans
SHF 2018 will feature a line-up of programmes to involve everyone island-wide – the three festival weekends will take place at the following key locations, while fringe programmes at other well-loved Singapore precincts and neighbourhoods will also be available throughout the duration of the festival.
Weekend One | Jurong (6 – 8 April)
Celebrate the industrial heritage of Jurong and its significance in our nation's development as SHF brings the heritage of Jurong Town Hall to life. Explore the National Monument as you enjoy specially curated programmes inspired by Jurong's heritage and the communities that grew alongside it, such as Jurong Songbook – an immersive roving performance by theatre group Sweet Tooth that takes visitors through the Jurong story with music, song and storytelling, giving them a chance to interact with characters of Jurong's past such as a rubber plantation worker and an army soldier. The festival will also be recreating a drive-in cinema reminiscent of Jurong in the 1970s.
Weekend Two | Jalan Besar ( 13 – 14 April) & Chinatown (14 – 15 April)
Discover the multi-layered history and diverse heritage behind Jalan Besar and Chinatown, as our community partners in each area come together to present programmes for SHF 2018. Take part in a street party and shop at a creative market while immersing in the charm of Jalan Besar. Over at Chinatown, uncover the myriad of stories and memories behind the colourful facades of Chinatown's shophouses through a series of "eat, drink, explore, and be merry" programmes.
Weekend Three | Bras Basah.Bugis (20 – 21 April) & Toa Payoh (21 – 22 April)
At the Arts & Heritage district, Bras Basah.Bugis, watch Armenian Street come to life in a celebration of all things Peranakan with the Armenian Street Party 2.0. Visit the National Museum of Singapore's new exhibition The More We Get Together: Singapore's Playgrounds 1930 – 2030, and see how these community spaces hold fond memories of growing up in Singapore. The spotlight will also be shone on Waterloo Street through a theatrical event by Theatre Practice that will explore the rich history of the street. At Toa Payoh's iconic Dragon Playground, for the first time, the playground will be transformed into a carnival ground featuring a dynamic LED Dragon dance performance celebrating our intangible cultural heritage, outdoor movie screenings, a classic vintage car boot flea, as well as an assortment of popular local hawker delights.
 Most programmes under SHF are free and open to the public. Online registration of ticketed programmes commences on 28th March 2018. For the full listing of events on SHF 2018, please visit www.heritagefestival.sg.
SHF 2018 will also feature the launch of Our SG Heritage Plan, the first master plan for Singapore's heritage and museum sector. Festivals-goers will get to live out aspects of the plan – Our Places, Our Cultures, Our Treasures and Our Communities – through the festival's programmes.
About the National Heritage Board
The National Heritage Board (NHB) was formed on 1 August 1993. As the custodian of Singapore's heritage, NHB is responsible for telling the Singapore story, sharing the Singaporean experience and imparting our Singapore spirit. NHB's mission is to preserve and celebrate the shared heritage of our diverse communities, for the purpose of education, nation-building and cultural understanding. It manages the national museums and heritage institutions, and sets policies relating to heritage sites, monuments and the national collection. Through the national collection, NHB curates heritage programmes and presents exhibitions to connect the past, present and future generations of Singaporeans. NHB is a statutory board under the Ministry of Culture, Community and Youth. Please visit www.nhb.gov.sg for more information.
About Singapore Heritage Festival
The Singapore Heritage Festival (SHF) is the National Heritage Board's annual signature outreach programme. A festival for the people, by the people, SHF is a fun and meaningful celebration of Singapore's shared heritage and culture. SHF also brings together different individuals and communities to co-create programmes for the festival, thus strengthening community ownership over our shared heritage.
SHF was launched in 2004, and is currently in its 15th year. Over the years, the festival has offered
Singaporeans a platform to explore and discover lesser-known aspects of Singapore's heritage and culture through specially-curated exhibitions, heritage trails, open houses, and more.
About Singapore Heritage Festival 2018
The Singapore Heritage Festival (SHF), an island-wide celebration of Singapore's heritage and
culture, returns for its 15th edition from 6 – 22 April 2018. Take part in exciting line-up of close to
120 programmes and activities, including three festival weekends across five locations – Jurong,
Jalan Besar, Chinatown, Bras Basah.Bugis and Toa Payoh, specially curated heritage trails and
tours, open houses, engaging performances, and exciting street parties.
This year's SHF will also feature the launch of Our SG Heritage Plan, the first master plan for
Singapore's heritage and museum sector. Join us this April and uncover the lesser-known stories and tales behind our unique history, immerse in our local traditions, customs and practices, and celebrate all things heritage.
All images courtesy of Singapore Heritage Festival