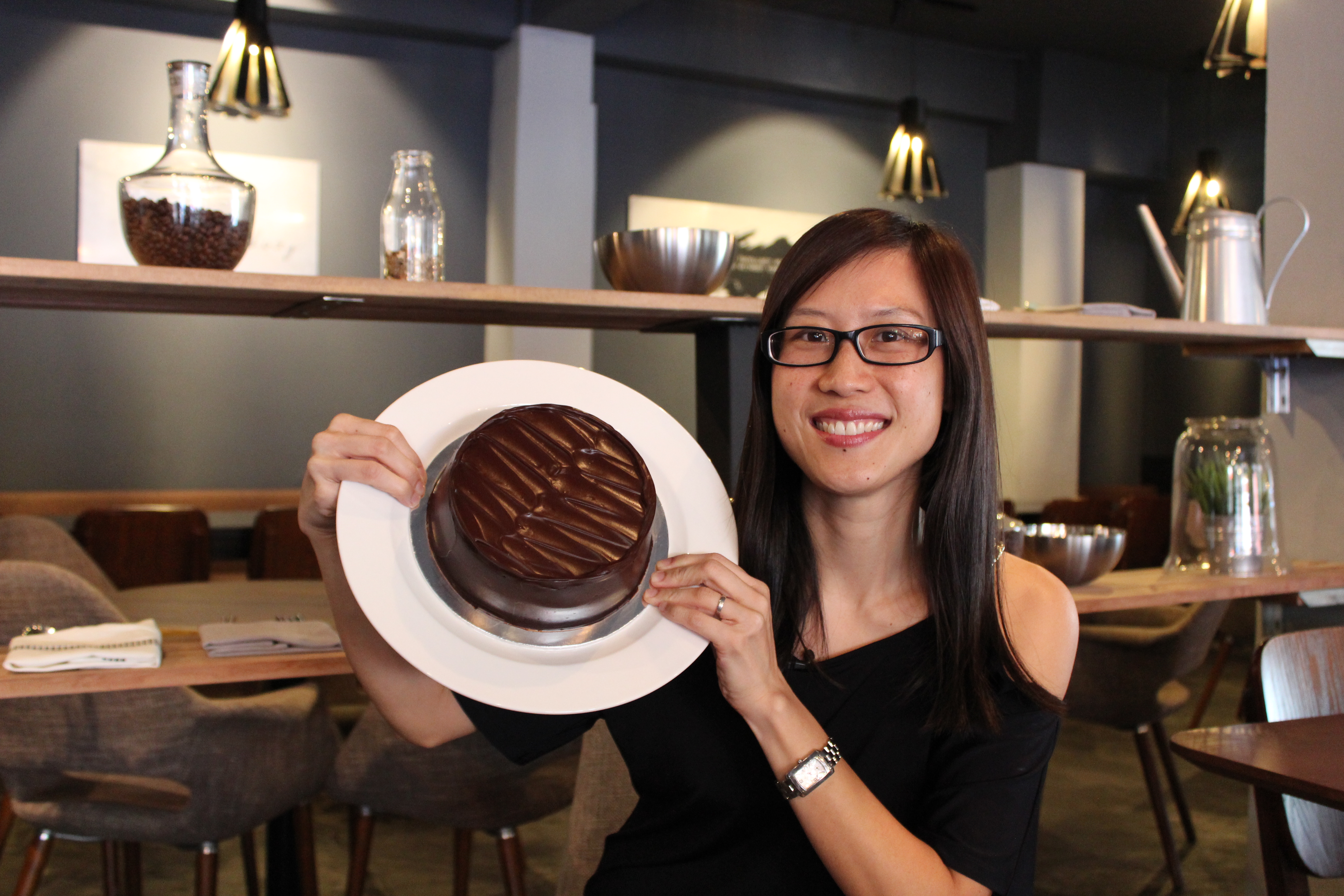 NUSSU The Ridge is proud to feature Lyn Lee on her journey and life as a successful entrepreneur in Singapore.
1) Share with us the activities you partook in while studying law at NUS.
Mooting & Debating Society, Jessup Moot, and Raffles Hall musical productions!
2) What is your greatest takeaway from NUS?
It has got to be my degree!
3) What was the inspiration behind Awfully Chocolate?
Dark chocolate!
4) Where do you see yourself five to ten years from now?
Fatter!
5) Growing up, did you have a role model you looked up to?
Starbuck from Battlestar Galactica, then "Howling Mad" Murdoch from the A-Team. No, I mean my parents!!!
6) What is one quote you live by?
Eat more chocolate!
7) Which is your favourite creation in Awfully Chocolate and why?
My first cake, the All Chocolate Cake. It was the cake that started it all.
8) What are your hobbies and interests?  
Eating and making chocolate!
9) What advice do you have for young undergraduates who are still looking for their path in life?
Stop looking and start living your life with achievement, therein will your path lie!
To read more about her, click here.