Hilton  has been named Asia's Best Multinational Workplace 2018, according to global research and consulting firm Great Place to Work, climbing from its third ranking in the 2017 list. The latest award is a result of positive feedback from Team Members across Asia Pacific and the Middle East, where Hilton was ranked in national Best Workplaces lists, including Australia, China, India, the Kingdom of Saudi Arabia and United Arab Emirates.
The Best Workplaces list recognizes companies that are dedicated to sustaining high-trust cultures for their employees, and are distinguished by the extraordinary levels of trust, pride, and camaraderie in their workplaces.
Strong Team Member engagement has contributed to Hilton's position as one of the fastest-growing hospitality companies in Asia Pacific, with nearly one quarter of rooms under construction carrying a Hilton flag. "We are honored and delighted to be recognized as Asia's Best Multinational Workplace, it is truly a remarkable achievement to have topped the list of all companies and industries in Asia Pacific," said Alan Watts, President, Asia Pacific, Hilton.
"Creating a winning culture has been a core focus and much of that is driven by our passionate Team Members who fill the earth with the light and warmth of hospitality. We are extremely proud of each and every individual who brings our purpose to life in everything they do, making Hilton a truly great place to work."
Hilton offers leading programs for its 50,000 Team Members in Asia Pacific, with a value proposition called Thrive@Hilton embedded in all initiatives. Thrive@Hilton encourages Team Members to grow and flourish in body, mind, and spirit, and improve their health and happiness across every area of the business, from corporate to hourly, from the front desk to back-of-house. Hilton has worked with experts at Thrive Global to create benefits and programs that make Team Members feel more resilient, focused and optimistic about their work.
In Asia Pacific, these include opportunities for development through Hilton University, an online learning resource that helps Team Members plan, manage and develop skills to support their career advancement; E3 (Elevate, Engage, Excel), a development framework dedicated to help leaders hone their leadership skills; as well as the Hilton Vocational Training Center in Myanmar which celebrated the graduation of the pioneer batch of students in August 2017, plugging the skills gap in developing frontier markets.
Hilton also celebrates diversity in the workplace through initiatives such as Women in Leadership workshops and conferences focusing on personal branding, emotional intelligence and career growth, which have empowered and advanced the career journeys of nearly 700 female Team Members in 2017. It is also a Singapore IMPACT Champion in support of HeForShe, a UN-led gender equality movement.
In addition, Hilton offers opportunities for recognition through programs such as Catch Me at My Best, the CEO Light & Warmth Awards and Team Member Appreciation Week that acknowledge Team Members at all levels from guests, peers and managers. Last year, Hilton launched Thrive Sabbatical, providing an opportunity for Team Members to enrich the lives of others or accomplish a personal goal, and return to work inspired.
Hilton is highly focused on its workplace environment, what it calls the Heart of House. Features such as Wi-Fi, popular food offerings and inviting décor in the back-of-house areas are designed to mirror the hospitality each hotel extends to their guests.
Hilton's corporate responsibility commitment, Travel with Purpose, also enables Team Members to positively impact local environments and communities around the world through initiatives such as Travel with Purpose Action Grants and Global Week of Service. Among many benefits offered, Go Hilton provides exclusive travel discounts and perks for Team Members, as well as their family and friends.
In announcing Asia's Best Multinational Workplaces, Michael Bush, CEO, Great Place to Work, said, "Companies on the list have a forward-thinking, high-trust culture that invests in people and cultivates fairness, while instilling pride and purpose in employees. Not only does having a strong workplace culture attract, develop and retain talent, it also fosters innovation in companies and allows them to set their business apart from competitors."
To be considered for the Best Workplaces list, companies must meet the minimum quantitative threshold on the Great Place to Work Trust Index© Employee survey, which gathers feedback from employees on how credibility, respect and fairness are expressed in the workplace, and accounts for two-thirds of total assessment. Accounting for the remaining one-third of assessment is the Culture Audit© Management Questionnaire, which receives responses from organizations on insights into organizations' value systems, programs and practices.
Interview with Brendan Toomey, Vice President, Human Resources, APAC at Hilton: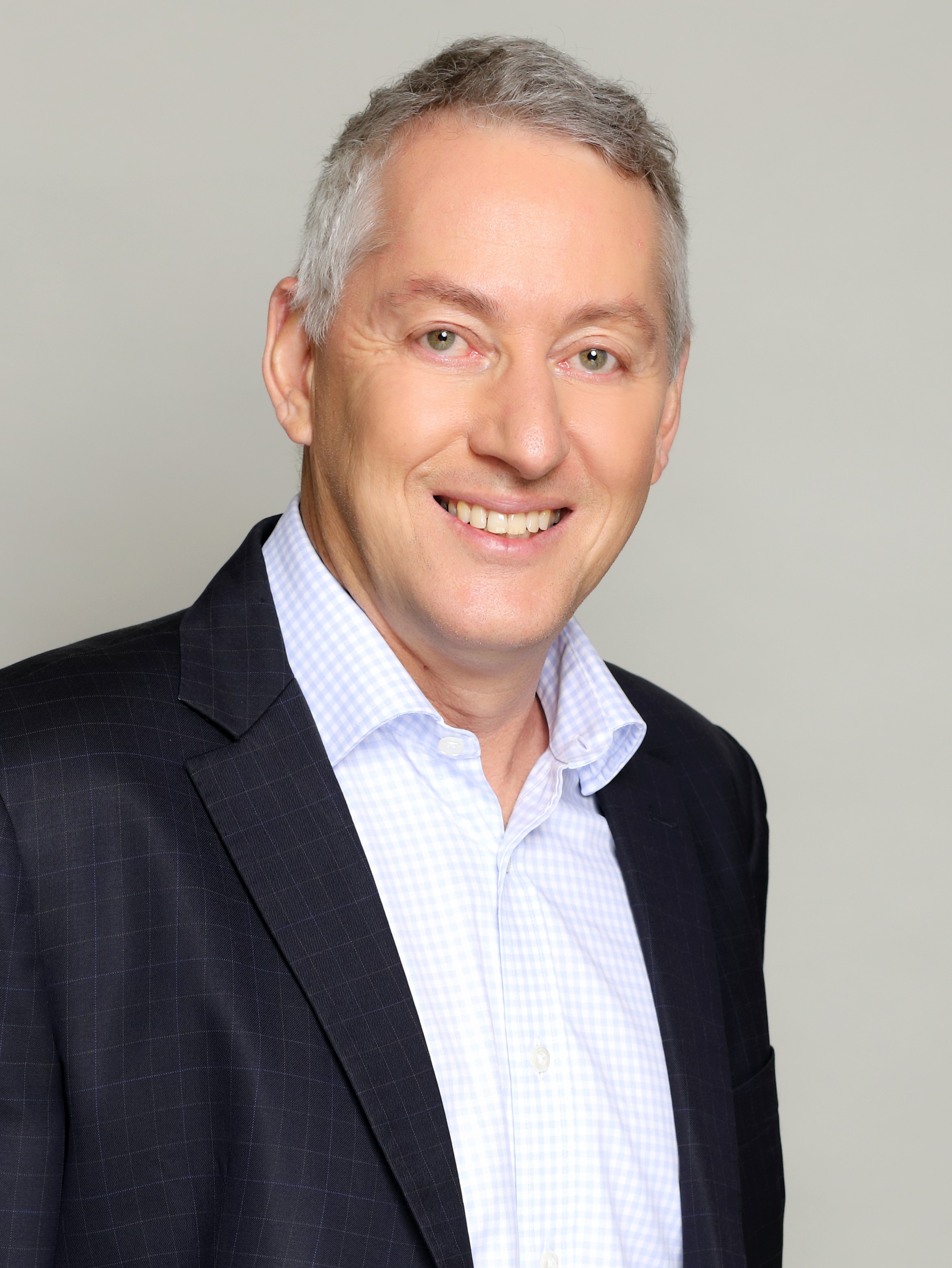 How do you keep employees motivated and what is the secret in making Hilton the no.1 workplace?
At Hilton, hospitality is more than a job – it is a journey of self-discovery, growth, community and cultures. In line with our vision to fill the earth with the light and warmth of hospitality, we look after our Team Members' well-being and happiness, create meaningful opportunities for them, recognize them for their contributions, and build a diverse and inclusive culture, so that all our Team Members can reach their full potential and stay motivated.
The secret boils down to understanding our Team Members at an individual level and connecting personally with them. This is why we encourage our leaders to practise mindful leadership, and pay close attention to what really matters to Team Members. This enables us to be closer to our Team Members, and implement HR practices and initiatives that truly leave a positive impact on them.
Creating a diverse and inclusive work culture which encourages Team Members to prioritize well-being and happiness
We recently rolled out Thrive@Hilton globally, our employee value proposition that enables our Team Members to grow and flourish in Body, Mind and Spirit. We listened closely to Team Members' feedback and worked with experts at Thrive Global to create benefits and programs that matter most to our Team Members, helping them feel more resilient, focused and optimistic about their work.
We've embedded Thrive@Hilton in all our initiatives at Hilton to encourage our Team Members to take care of themselves and create space for what matters the most to them, so that they can be at their best every day.
As part of the Body pillar, we build a strong foundation for health and well-being by providing Team Members with a great physical environment that inspires, instils pride and helps them achieve their goals, and motivate them to adopt a healthy lifestyle and manage stress. We constantly monitor for signs of stress among Team Members and actively share stress management tips. We have witnessed several Team Members setting collective targets and taking on new physical challenges, and one of our Finance Team Members has undergone a remarkable weight loss transformation ever since he has started climbing the stairs every day in a bid to be more physically active!
In terms of Mind, we seek lifelong learning and mindful leadership through several ways. We provide Team Members with numerous opportunities for personal and professional growth through learning and development programs, and encourage promotion from within. We also celebrate diversity in the workplace, and introduce flexible workplace arrangements such as work-from-home, flexible scheduling, and part-time working options. In addition, we encourage mindfulness in meetings and emails, as well as time spent out of office to recharge.
Lastly, as part of the Spirit segment, we encourage Team Members to dream and connect with purpose, by creating a great culture so that they feel cared for, valued and respected, and are proud to be a part of Hilton. Beyond rewarding our Team Members for their contributions, we have rolled out an exciting Thrive Sabbatical program last year, which provides Team Members with the opportunity to enrich the lives of others, or to accomplish a personal goal. Our Travel with Purpose corporate responsibility commitment also enables Team Members to positively impact local environments and communities around the world.
A large part of our Team Members' happiness also rests upon how they feel in the workplace environment. To this end, we are firmly focused on incorporating diversity and inclusion into the core of our business to ensure our Team Members always feel welcomed. Apart from exploring blind hiring by presenting CVs without names, photos or gender, Hilton has also made strides with numerous initiatives to promote equal opportunities, stepping up our commitment as a pioneering Singapore IMPACT Champion in support of HeForShe. Since 2012, we have tripled women leadership in hotels across APAC, and aim to have women leaders comprise 20% of our General Managers population by this year. We are also committed to eliminating unconscious bias in our General Managers and Directors in APAC through training, to ensure diverse shortlists for all positions, and to give Team Members across all levels a fair opportunity to further their careers.
Prioritizing diversity across all levels, we host Women in Leadership events, trainings and courses focusing on personal branding, emotional intelligence and career growth, which have empowered and advanced the career journeys of nearly 700 female Team Members in 2017. Meanwhile, networking and mentorship programs, as well as resource groups help provide both informal and structured opportunities for women to increase access to executive mentorship.
Providing meaningful development opportunities for Team Members to build sustainable careers of continuous growth
Our firm belief in unlocking meaningful opportunities is the driving force behind Hilton's various initiatives such as the Management Trainee Program, Elevator, and E3 Leadership Development Curriculum.
Youths who want broader operational exposure and who aspire to be people leaders but do not have any hospitality experience can join our 12-month Management Trainee Program in China, or our 18-month program in Southeast Asia, Japan and India.
Those with exceptional potential and who aspire to become hotel General Managers, can put themselves on the fast track with our Asia Pacific Elevator Program, where Team Members are deployed in the Operations, Commercial, Finance and Human Resources functions, and rotated to properties in two countries to broaden their understanding and appreciation of various cultural contexts.
Meanwhile, the E3 Leadership Development Curriculum is our globally harmonized framework for leadership development with three distinct tracks – Elevate, Engage and Excel, aligned with different career stages for our Team Members.
We have also rolled out F&B Masters, an internal competition to discover, develop and celebrate the best food and beverage talent of Team Members in our midst. The competition provides an opportunity for hotel Team Members to develop skills, creativity and gain real-world experience, while spotlighting the hard work, passion and commitment of Team Members across the region.
Ensuring Team Members feel a sense of accomplishment through recognition and rewards
We have also implemented numerous initiatives to show appreciation to our Team Members for their contributions. For example, our Catch Me at My Best program allows a guest, manager or peer to recognize a Team Member. Managers are then encouraged to enter 'catches' online, in print and post standings, and recognize Team Members who received and made catches. A catch is defined as any act that reflects our shared values and brand pillars and positively impacts guests, Team Members, the hotel, or the community.
We confer our highest form of Team Member recognition, the CEO Light & Warmth Awards, to 10-12 select individuals annually who consistently surpass expectations. At the same time, through our Team Member Appreciation Week, we acknowledge Team Members at all levels and express our gratitude for all their work.
Leveraging innovative technology, we are piloting our Recognition App, which provides a range of tools, including customizable e-cards and a new visual interface, so that we can quickly and easily give recognition to our Team Members.
In providing our Team Members with a positive work culture which has created a Great Place to Work, it has been heartening to see family members inspiring one another to grow their careers with Hilton. In Hilton Singapore, one of our front desk Team Members, inspired by her mother's long-standing career with Hilton Singapore's F&B function, has followed in her mother's footsteps of growing her career at the hotel – and this is just one of many examples of families developing their careers together with Hilton!
At the end of the day, the secret and key to creating a great place to work ultimately lies in listening to our Team Members and creating a culture that makes them feel valued, respected, and supported as they reach their full potential.
About Hilton
Hilton is a leading global hospitality company, with a portfolio of 14 world-class brands comprising more than 5,200 properties with more than 856,000 rooms, in 105 countries and territories. Hilton is dedicated to fulfilling its mission to be the world's most hospitable company by delivering exceptional experiences – every hotel, every guest, every time. The company's portfolio includes Hilton Hotels & Resorts, Waldorf Astoria Hotels & Resorts, Conrad Hotels & Resorts, Canopy by Hilton, Curio Collection by Hilton, DoubleTree by Hilton, Tapestry Collection by Hilton, Embassy Suites by Hilton, Hilton Garden Inn, Hampton by Hilton, Tru by Hilton, Homewood Suites by Hilton, Home2 Suites by Hilton and Hilton Grand Vacations. The company also manages an award-winning customer loyalty program, Hilton Honors.
Hilton Honors members who book directly through preferred Hilton channels have access to instant benefits, including a flexible payment slider that allows members to choose exactly how many Points to combine with money, an exclusive member discount that can't be found anywhere else, and free standard Wi-Fi. Visit newsroom.hilton.com for more information, and connect with Hilton on Facebook, Twitter, LinkedIn, Instagram and YouTube.