Temasek Foundation Ecosperity announced on 11 July 2018 that RWDC Industries Pte Ltd has emerged the winner of the inaugural edition of The Liveability Challenge with its proposal to produce drinking straws made from a certified biodegradable biopolymer, which can replace single-use plastic straws. With the win, Temasek Foundation Ecosperity has awarded S$980,000 to RWDC Industries to jumpstart the testing and production of its drinking straws, and thereafter to produce other biodegradeable alternatives to plastic products.
Presented by Temasek Foundation Ecosperity and organised by sustainability media Eco-Business, The Liveability Challenge aims to close the gap between the ideas that will make Asia's cities more sustainable and the investments that will make these solutions a reality.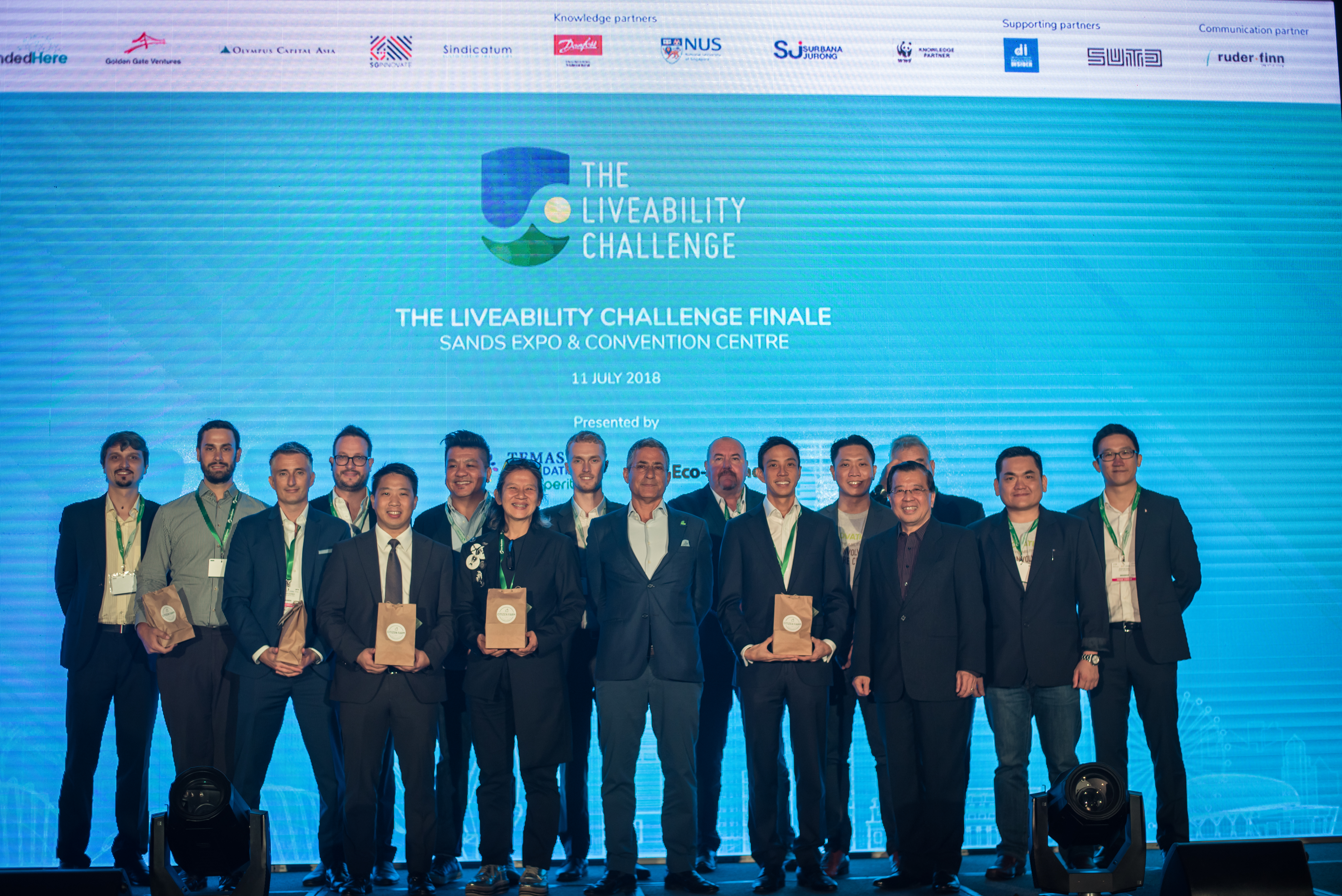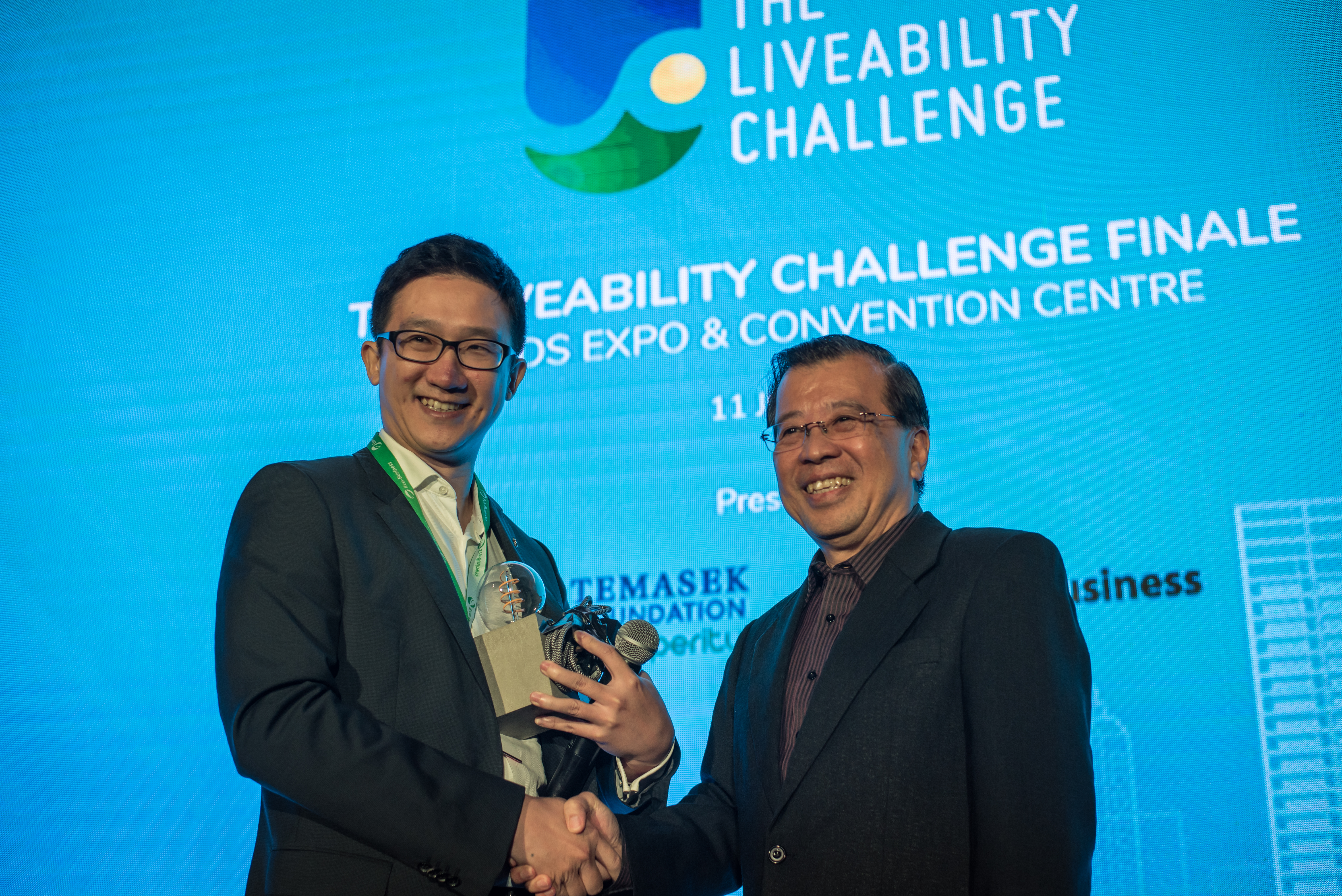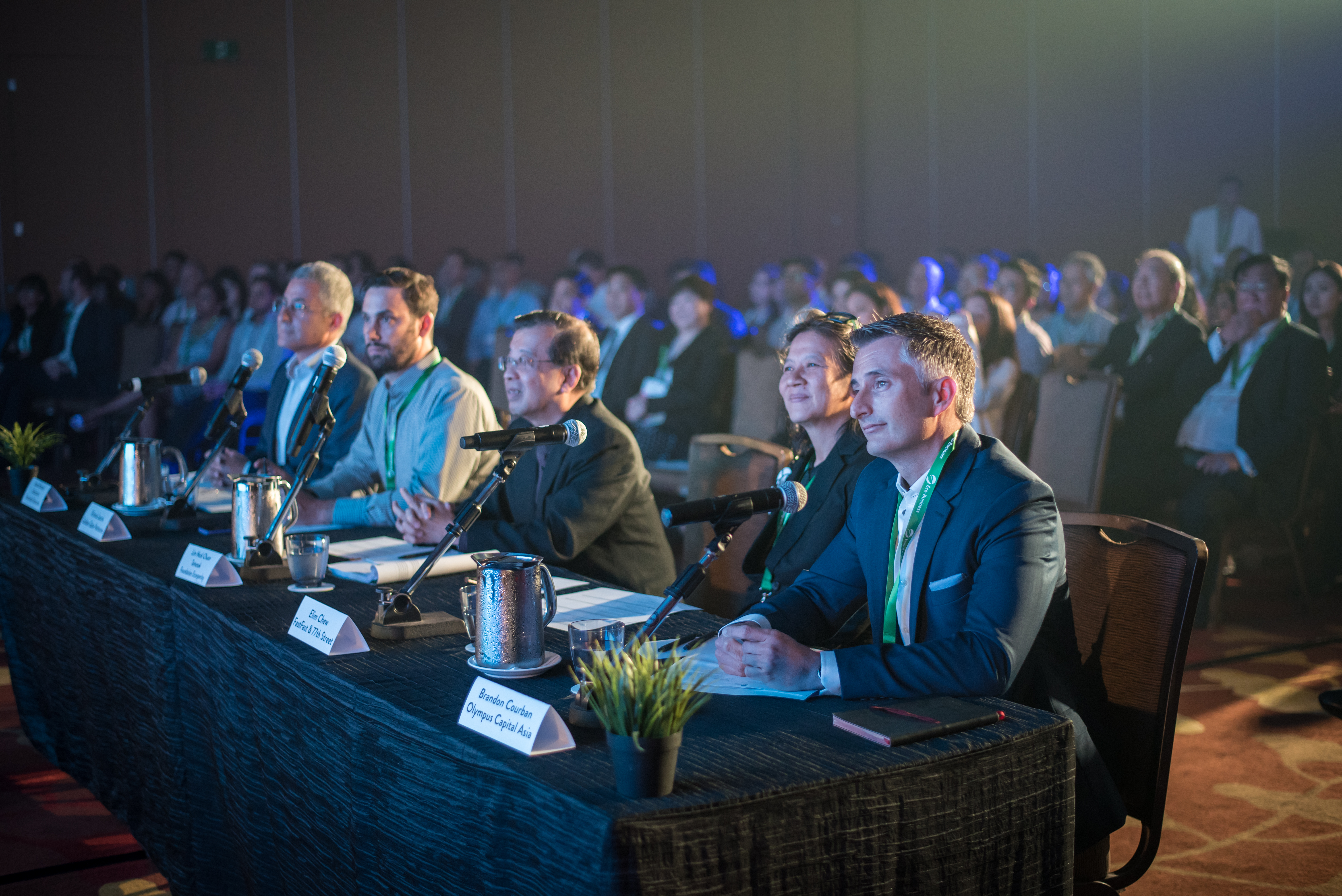 The thrilling, high-stakes finale event was held at Singapore's Marina Bay Sands Expo & Convention Centre, following a successful two-month global call for innovative, game-changing solutions in waste management and sustainable cooling. RWDC Industries was one of six finalists pitching their solution to make Singapore and other cities more liveable and sustainable, as well as to present a profitable business opportunity.
Based on polyhydroxyalkanoate (PHA) biopolymers made from 100% renewable resources, RWDC Industries' innovation is suitable for a broad range of environmentally beneficial products for the food service, food and beverage packaging, consumer goods packaging, agricultural/horticultural related markets and more. This can have far-reaching impact and put an end to the global acute plastic waste problem.
Mr Zhaotan Xiao, President (Asia Pacific) of RWDC, said: "We are proud to be a part of The Liveability Challenge. This platform has provided us the opportunity to educate and raise awareness on single-use plastics. We see fully biodegradable – not just compostable – drinking straws made from PHA as the first step to combating plastic pollution not just in Singapore, but globally."
The reality TV-style pitching session saw a panel of Singapore's sharpest and most sought-after investors grill teams about their business plans and the commercial viability of their solutions. The judges were: impact investor Ms Elim Chew of FastFast and 77th Street fame, Golden Gate Ventures' Mr Vinnie Lauria, Olympus Capital Asia's Mr Brandon Courban, Sindicatum Sustainable Resources' Assaad Razzouk, and Mr Lim Hock Chuan from Temasek Foundation Ecosperity.
Mr Lim, who is Chief Executive of Temasek Foundation Ecosperity, said: "This is a big win for all of us, not just for RWDC Industries. Our Foundation's work is to champion sustainability and liveability, and we are doing this in part by funding RWDC Industries' biodegradable drinking straws and other impactful and innovative solutions that will positively impact Singapore. We hope that RWDC's win can be the first of many steps in the right direction, and get the public to be more aware of the damaging impact of plastics use and waste, and adopt more sustainable solutions."
Mr Lim added: "We are excited by all the conversations surrounding the inaugural Challenge, as well as all the promising ideas and enterprise shown by the proposals that we received. We hope that we can continue to see such energies being devoted to improve our living environment, which will collectively make a big difference over time."
The six finalists were themselves carefully chosen from more than 200 applications from 34 countries to deliver their pitch of a lifetime, where they stood a chance to win up to S$1 million in funding. Around 200 high-level investors and leaders from sustainability circles attended the exciting conclusion to the Challenge, which was co-located with the prestigious World Cities Summit and CleanEnviro Summit Singapore events.
Other solutions presented at the finale event were proposals for biodegradable foodware, a reverse vending machine that pays for waste in cryptocurrency, a vacuum-based solution for radiant cooling, a cooling concept based on chilled beam technologies, and an integrated indoor climate technology. The finale event also featured an in-depth fireside chat featuring En Lee, Partner and Head of Asia Pacific, LGT Impact and moderated by Daniel Lin, Executive Director of FundedHere. It focused on how society can support the growth of much-needed, sustainable solutions today and how to make these attractive for private equity and venture capitalists.
"We are so encouraged that the first ever edition of The Liveability Challenge was such a success. Although there could only be one winner, all their solutions contribute in various ways to addressing some of the most urgent challenges in sustainable cooling and waste management," said Ms Jessica Cheam, Managing Editor of Eco-Business.
"The Liveability Challenge is a platform for entrepreneurs and investors in the region to bring sustainable solutions to the market and make dreams a reality. It is a growing movement, a magnet for the best solutions out there, and a resource for venture capitalists and private equity investors in Singapore and the wider Asia Pacific region,"added Ms Cheam.
About Temasek Foundation
Ecosperity Temasek Foundation Ecosperity is a Singapore-based non-profit philanthropic organisation that funds and supports strategic and impact-driven programmes focusing on championing the sustainability of our global ecosystem and the development of innovative solutions to improve liveability. Established in 2016, it aims to bring about enduring solutions, systems and capabilities against environmental, biological and other adversities in Singapore and beyond. Temasek Foundation Ecosperity is a member of the Temasek Family of Foundations.
About Eco-Business
Eco-Business is the leading media company serving Asia Pacific's clean technology, smart cities, responsible business and sustainable development community. Our platforms include the award-winning Eco-Business.com site which attracts more than 120,000 high-level visitors every month and a weekly newsletter that is emailed to over 88,000 subscribers. We offer a wide range of content and marketing services, including online advertising, custom publications, market research and whitepapers, multimedia production, consultancy, training and high-impact bespoke events catered to deepen discussions on sustainability.