Bringing back big names W&W, Dimitri Vegas, Like Mike and KSHMR who last set the stage in 2016, ZoukOut 2018 held its annual dance music festival on December 1.
Joining the lineup this year were also siloso beach newbies Timmy Trumpet and Galantis who both managed to win the crowds with their pumping music despite the sandy arena being their Singaporean debut. A 16-hour non-stop rave party, here's why ZoukOut is the party of the year for all Singaporeans.
Celebrating its 18th anniversary this year, ZoukOut has managed to attract a whopping 20,000 crowd, albeit a far cry from its 40,000-strong number in 2017. This year, ZoukOut has also reverted back to being a 1-day event, with the party lasting from 4pm to 8am. Nonetheless, the party at the main stage started much later than the previous years and the opening began at 12.30am, with Dutch Duos and W&W starting the night with their sick hits and stunning visuals.
Priced at $158 for the normal 1-day ticket, casual party-goers were entitled to a wristband which also dubbed as an e-payment device. Instead of using the good-ol' cash or widely accepted PayWave methods, the organizers deemed it best to utilize cashless wrist tags for payment, which only proved functional with a minimum top-up of $20. Cash refunds were also only eligible for wrist tags that contained $11 and above. Combined payments were also not allowed across various wristbands, which was definitely a little off-putting for customers.
A couple of new rules also surfaced in the sea of the festival's newly imposed regulations, with one including the ban on the use of country flags. While this regulation only affects a minority of the crowd, many were still infuriated by the seemingly unsolicited restriction. In popular worldwide festivals such as Tomorrowland and Ultra Music Festival, country flags are often permitted for visitors to boast their national pride. As an attendee myself, it was evident that there were a myriad of nationalities joining in the festival, and permitting the display of national flags would definitely portray Singapore as the global hub it espouses itself to be. Nonetheless, past experiences have revealed the tendencies of (drunk) participants to unintentionally desecrate certain national flags, and prevention in ZoukOut's case seems to be chosen as the more effective strategy than is regulation.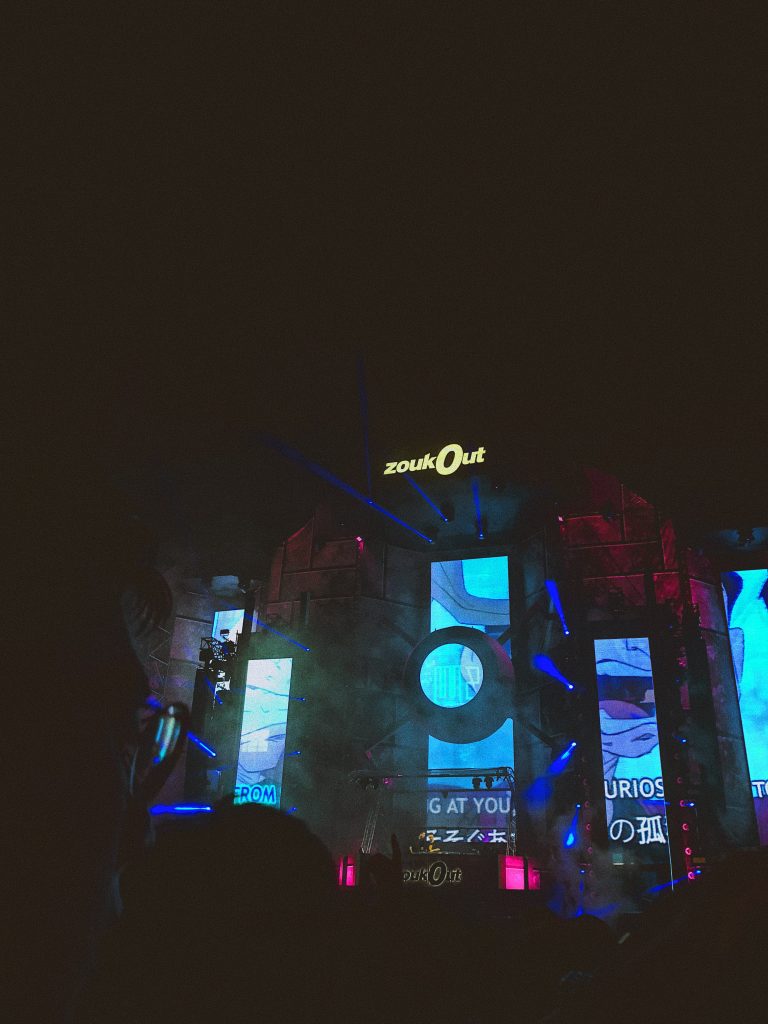 Regardless, the line-up at ZoukOut 2018 was is to die for. Headliners Dimitri Vegas and Like Mike brought partying at the beach to the next level, with smashing hits such as The Hum which got the crowd humming along concertedly. Unbeknownst to many, it was also Like Mike's birthday and the DJs managed to get 20,000 people singing along to a Happy Birthday Song. Sick drops were also often accompanied with breathtaking fireworks, which was only often seen in celebration of our nation's birthday.
The visuals were also phenomenal, with the "Zouk Eye" donning the centre of the stage, that stood at 36m-wide and 20m-tall. Even metres away from the beach, one could still relish in the spectacular view coming from the strobe lights and laser. The party vibes were pervasive throughout the Sentosa Island, and the entire experience is was phenomenal.
By 530am, KSHMR led the final performance with famous hits such as Secrets, Neverland and Memories. His performance also incorporated numerous South Asian elements, from the music to the visuals, which gave the audience something exceptional to look forward to. Going back to his Indian roots, KSHMR's set was relatable and enlivening. It's proven – music transgresses the boundaries of language, and can be used as a tool for generating imagined communities. As a generation of EDM (Electronic Dance Music) lovers, ZoukOut participants can attest to the oneness that we all felt in carousing to the beats of the festival. This is probably what puts ZoukOut as a contender for the party of the year – it includes rather than excludes.
As my first ZoukOut experience, I had much to expect from the rave that was to come. Despite entering a whopping 40 minutes late into the festival grounds, I managed to catch the last 30 minutes of W&W and it was needless to say that I was pumped throughout, having consumed a colossal amount of alcohol during the pre-party with my peers. However, one thing that I must confess is that I underestimated how lethargic such festivals could be. I had to take a nap during Galantis' set to amp myself for the next few hours, and eventually 'First Light' – as our usual party-goers would call it. Overall, I had the best night of my life in Singapore which was quite unlikely to me considering how its usually known for its strict regulations and 'fine' lifestyle in opinion. Would I go for it again? Well, maybe one more round before adulthood begins.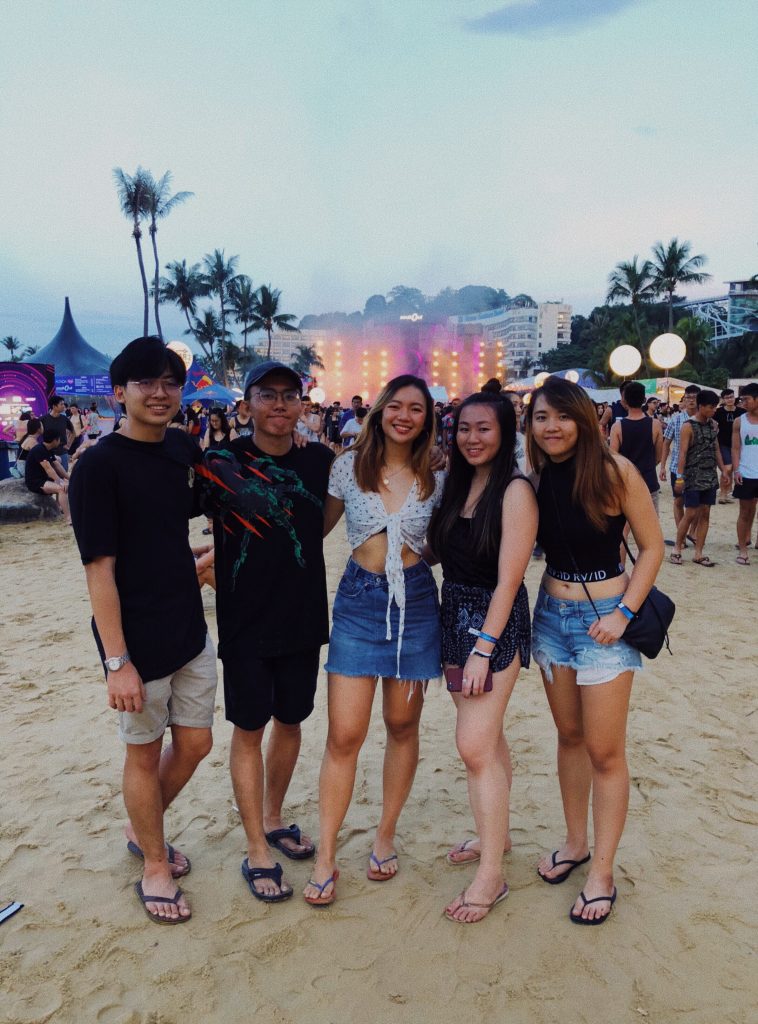 A huge shoutout to my lovely friends – Jordan, Jie Mun, Jared and Jia Hui for the awesome night out.