As a freshie staying in RC4 at NUS University Town, I had the opportunity to explore many places within the vicinity just a few weeks into the semester.
From discovering the many eateries along the stretch of UTown, to an impromptu midnight grocery shopping trip at the 24/7 FairPrice outlet, UTown is truly where I feel most at 'home' while in school.
But one particular place has always intrigued me. Despite walking past the store countless times, I had never gone beyond stealing glances at what the shop had to offer.
Located just beside BookHaven at the Stephen Riady Centre, Octobox is an unmanned convenience store which had recently replaced the Guardian pharmacy.
Despite the captivating shop decor, matched with the vividly neon logo that seems to scream at its passersby to enter, I felt daunted by the sheer number of steps required to enter the store.
Besides, Octobox was also mostly empty. Going by the Singaporean logic – long queue means good stuff – the lack of customers in there seemed to speak for itself.
Soon, curiosity got the better of me, and I decided to take a trip down during recess week.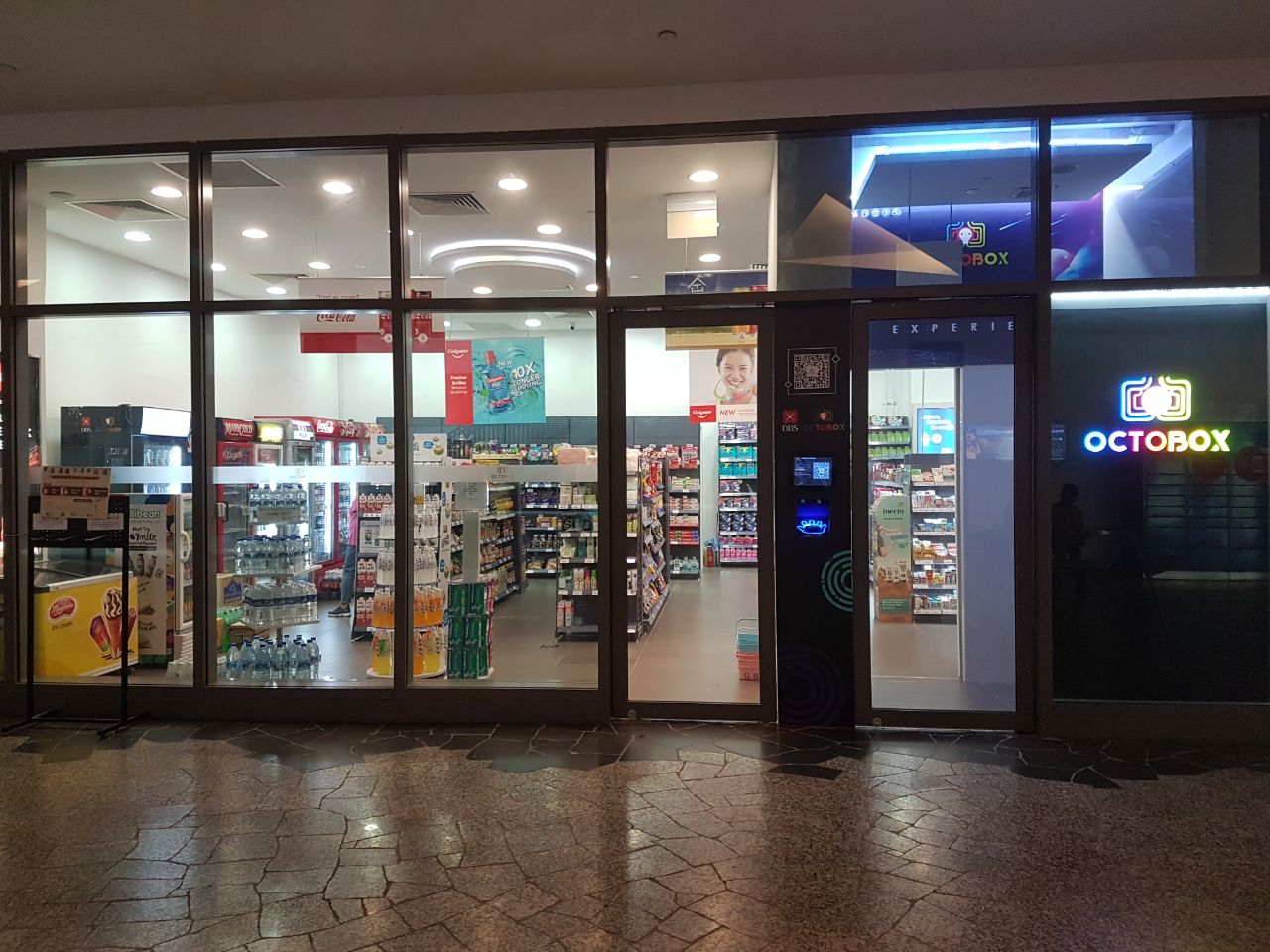 Scan and go!
Having shopped at conventional supermarkets and convenience stores, I was already accustomed to checking my items out at the cashier, which is often time-consuming due to the long queues at the counters.
Despite the introduction of self-checkout machines, there were still numerous steps to take that did not necessarily make the process of checking out faster, besides shortening the queues. Often, when items are placed slightly out of the 'baggage area', the store assistants would have to swoop in with their ID cards to clear entry for us. To me, the self-checkout machines brought about more hassle than expected.
Hence, I was really surprised at the ease of payment at Octobox. Prior to entering the store, customers would have to register their PayLah! Accounts as a form of identification.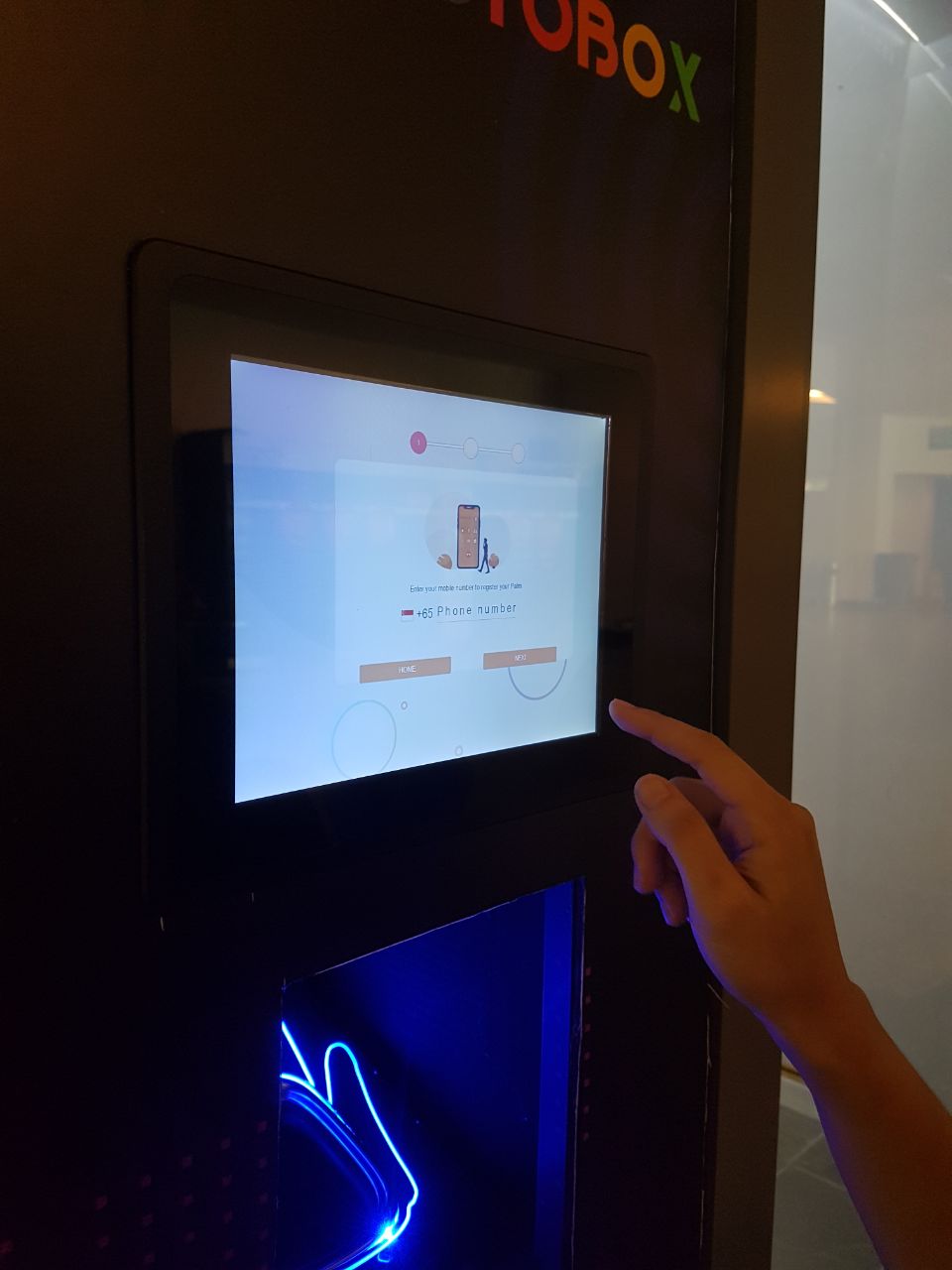 During payment, I simply had to place my items at the checkout machine, scan my palm, and verify the last 4 digits of my mobile number.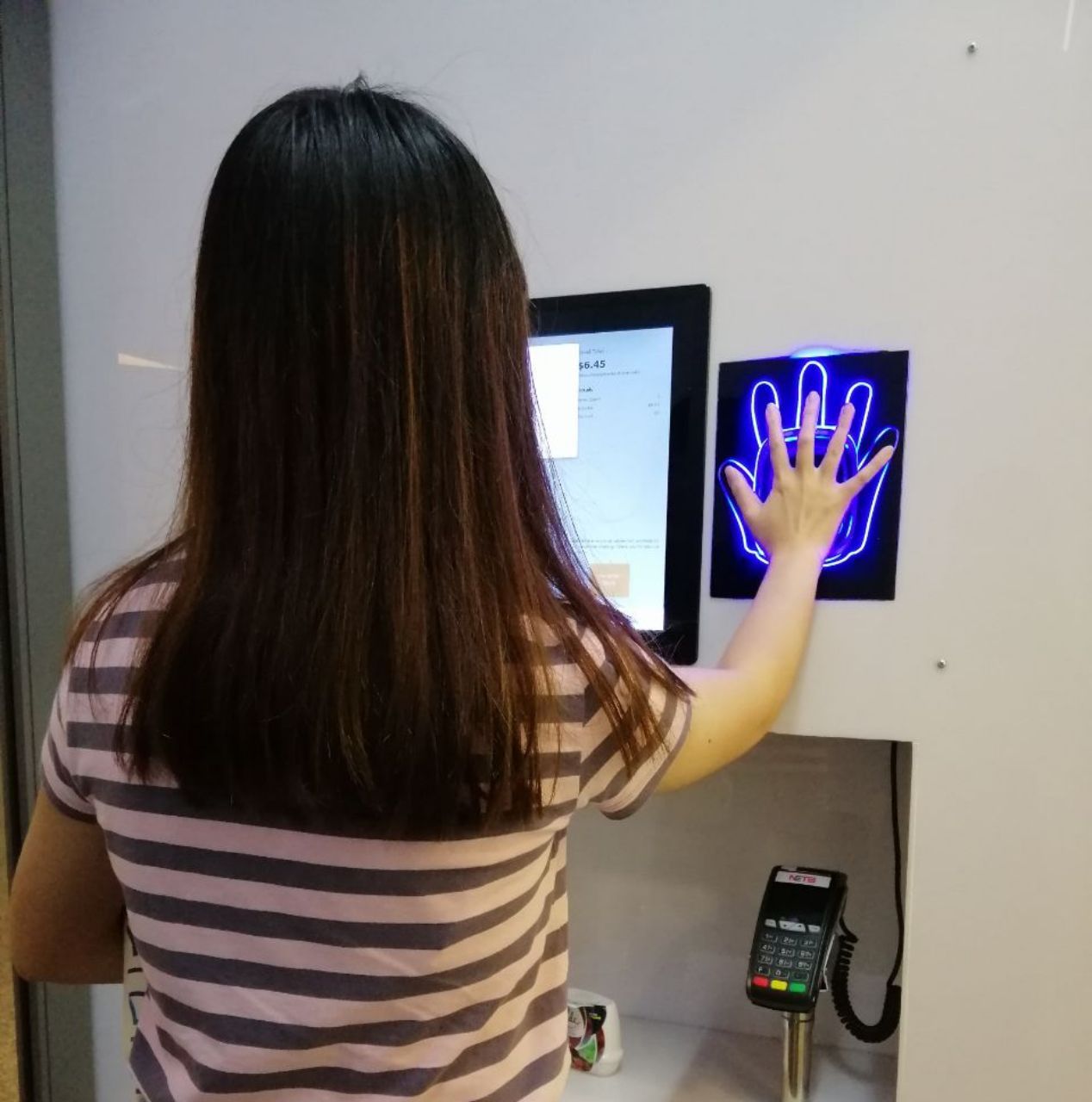 According to the staff, the checkout machine is also able to detect the products accurately according to its shape and size. While this sounds like a novel concept to me, I was surprised at the precision of the machine, as it was able to identify the products regardless of how I had placed it.
For many of us used to the self-checkout machines, this new and improved way of checking out is definitely a level up from the previous hassle of searching for that elusive barcode.
A little something for everyone
Having walked past the store multiple times, it was apparent that Octobox boasts a huge variety of items that were ready for purchase. The abundance of daily essentials like rice, shampoo and coffee powder in Octobox is exceptionally great for those living on campus as it makes running last-minute errands extremely convenient.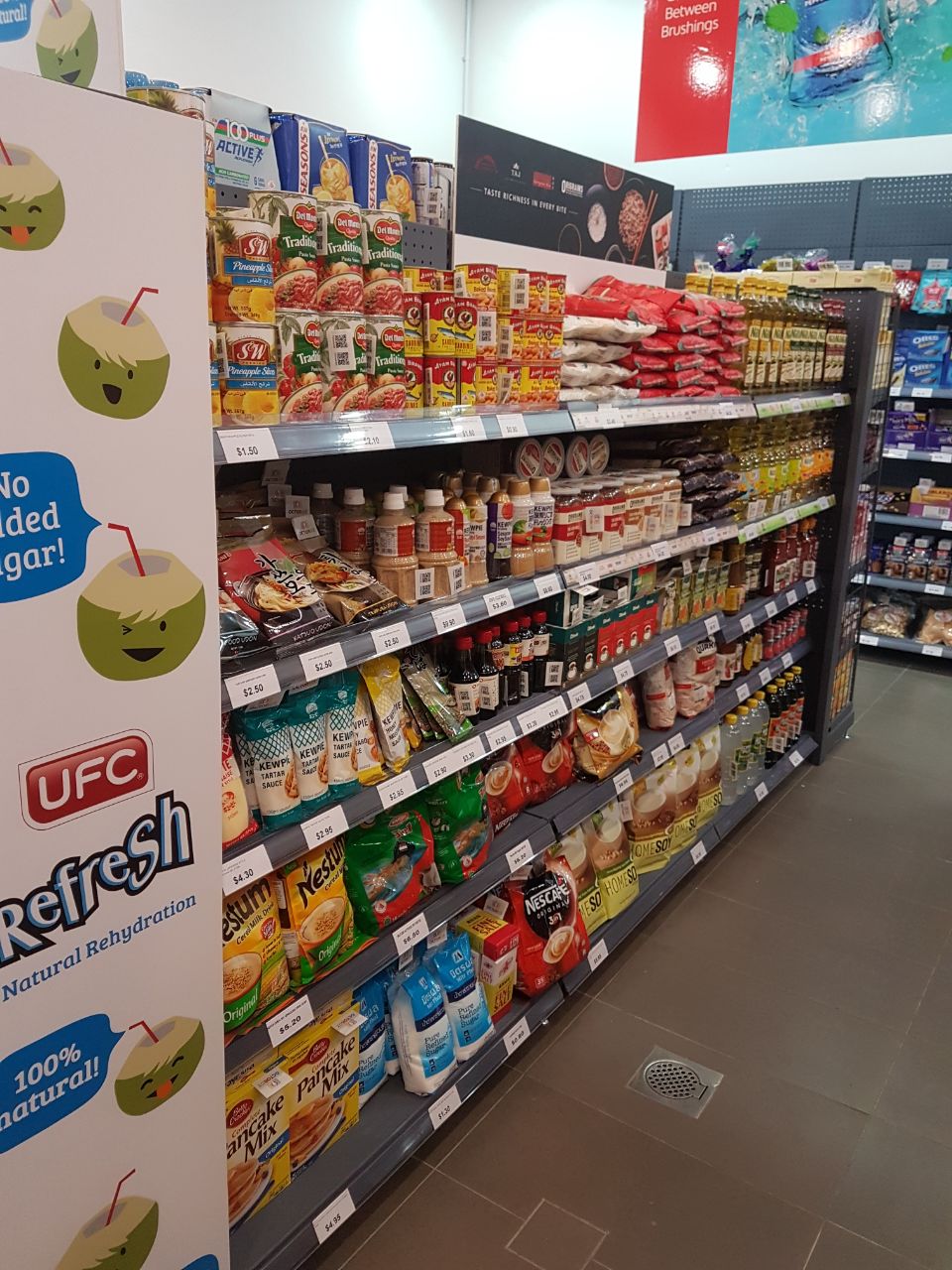 Besides living essentials, Octobox also sells a wide array of stationery. For undergrads like me who do not always have back-up highlighters and pen refills, Octobox appears to be the antidote to our problems, particularly since BookHaven ends its daily operations at 6:30 pm sharp.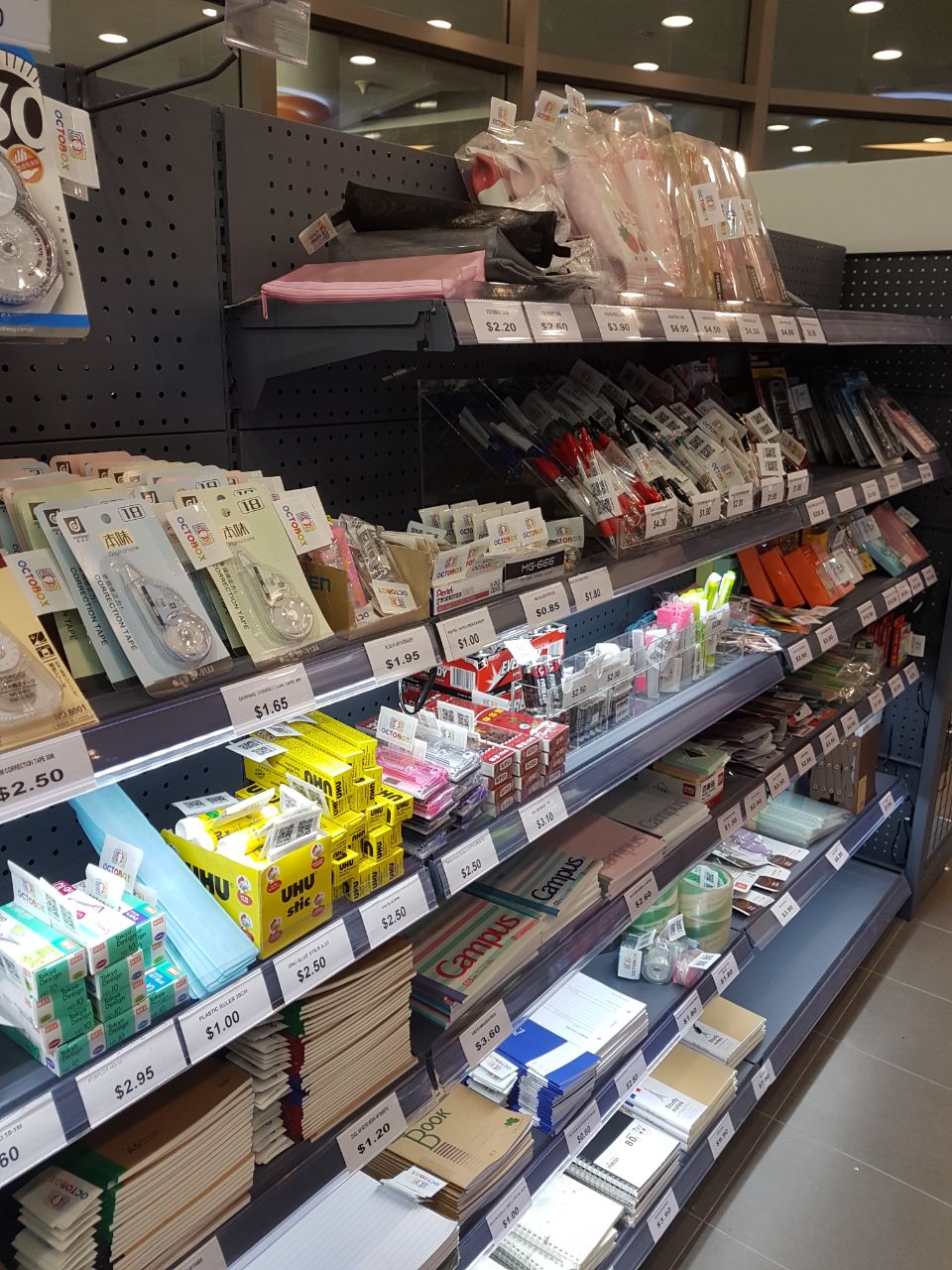 I was also astounded by the many rows of beauty products on display, which was a lot more than what the FairPrice outlet at UTown had to offer. From $2.40 Lux body soap bars to St Ives face cleansers, and more atas brands like Aveeno's moisturizing cream, I certainly felt spoilt for choice with the myriad of brands available.
Big aisles for group shopping
Another thing I really liked about the store was its spacious interior. With fairly spaced out aisles, consumers like us can shop around comfortably without worrying about getting in the way of others.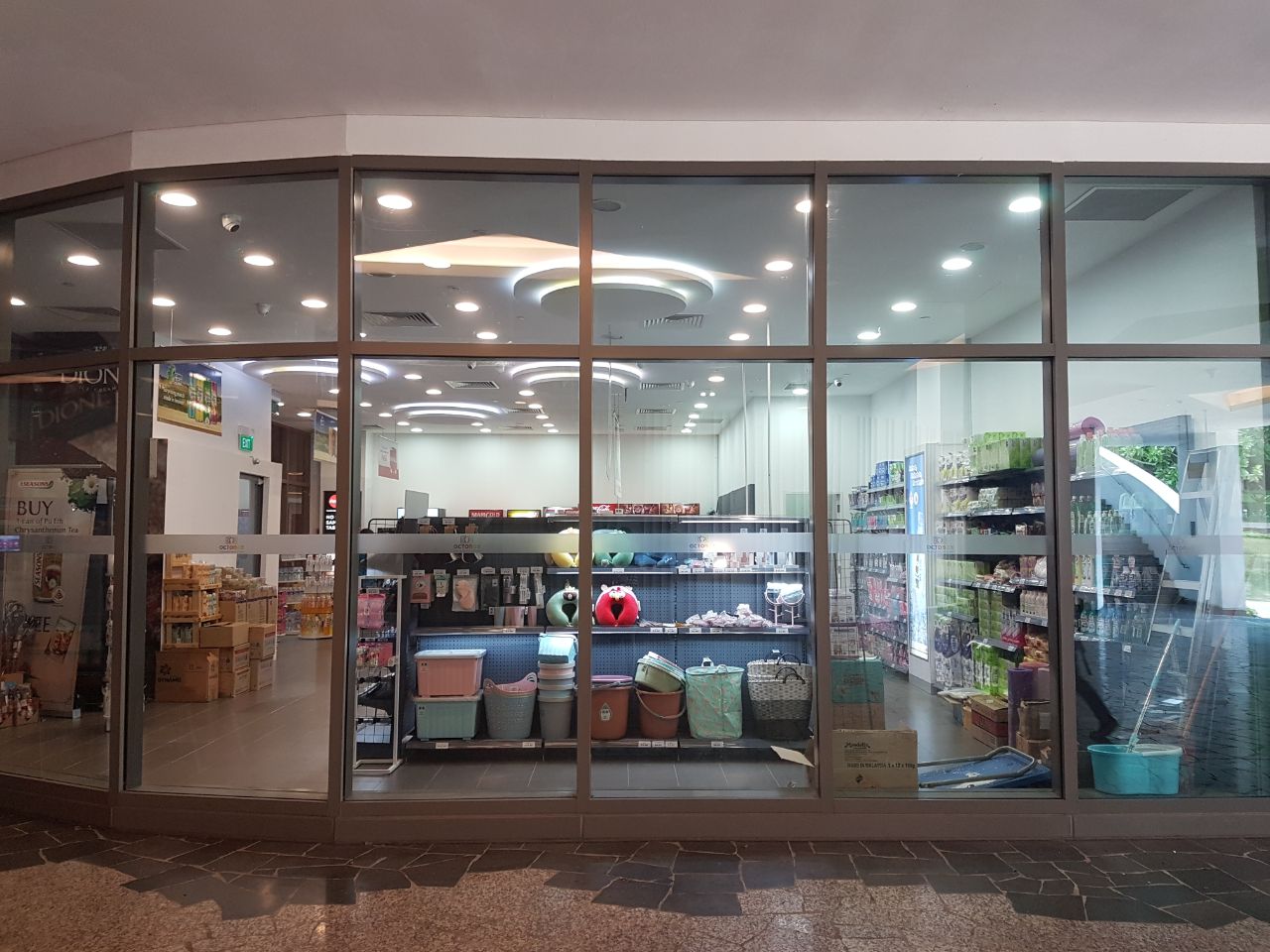 Not really unmanned after all
While Octobox is currently labelled as an "unmanned" convenience store, there were still 3 staff present at the store to assist and guide new customers like me. Besides providing assistance during the registration process, one staff shared with me the concept and function of Octobox, which I felt was a sincere attempt at appealing to new consumers.
The verdict
While the initial stage of registration was a little troublesome, as compared to other stores like FairPrice and Cheers where we can freely enter and exit, I found that it is less inconvenient in subsequent visits – I simply had to place my palm on the sensor to pay for my items. No re-registration is required.
There is also an attempt at recycling – which goes right in line with NUS' green initiative with the ban on plastic straws. On that note, do remember to bring your own bags as the store does not provide any!
Personally, I felt that the concept of such unmanned 24/7 stores is a good initiative as it is convenient for the hard-pressed university student like you and me.
However, I feel that it would be nice to add some 'human touch' to the store. A nice chat with the cashier when you least expect it would definitely make running errands a less undesirable task. It would also be great to have someone explain the products and assist with technical difficulties should they arise.
Would I visit Octobox again? Oc-solutely.
Any new places you would like The Ridge to try out? Come hit us up at theridge.team@nussu.org.sg.