The crux? With most of the play's context masterfully hidden in marketing materials, the audience is 'Caught' even before the beginning. Named a 'New York Times Critics' Pick', Caught is a thought-provoking play that wows its audience with its immersively destabilising quality.
Presented by the Singapore Repertory Theatre (SRT) at the Miaja Gallery, the play's ultimate punch line had been preempted to the audience from the onset, with the venue's ushers covert idolisation of the 'artist' when they introduced the audience to the gallery. This subtle involvement of the ushers lay seeds of the play's overarching theme that things are hidden in every aspect.
Timothy Nga plays the 'artist' Lin Bo, who has apparently been imprisoned for protestant art in China which alludes to the Tian An Men massacre. Written by Californian Obie award-winning playwright, Cristopher Chen, the brilliant script was entrancingly gripping, enticingly fooling the audience repeatedly while bringing them on an adventure of breaking through layers to the truth. Honoured director, Ed Sylvanus Iskandar exhibited masterful direction which enforces emotion upon the audience while the award-winning actors and actresses executed their roles with massive conviction and accurate accents.
During the three hour long journey, members of the audience are not just witnesses of layers of truth unfolding right in front of them, but are emotionally and mentally immersed in this adventure 'down the rabbit hole' where they are able to interact with hosts and enjoy refreshments at a pop-up bar.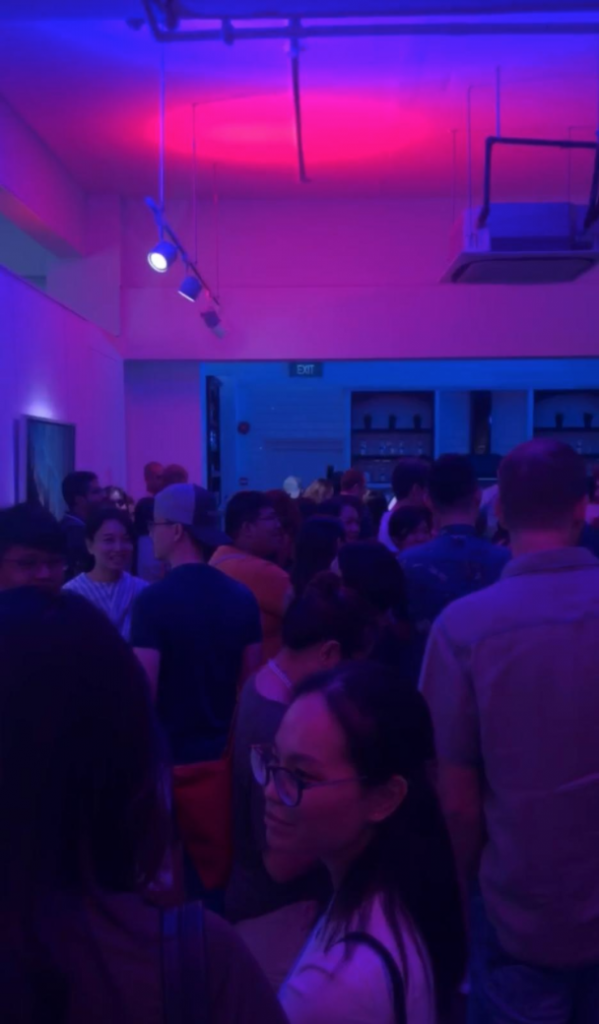 The audience is first welcomed into a gallery that houses the exhibition; Dissonance (more information about the exhibition can be found here). Portraying artworks that require a long evaluation time to find the truths behind it. This further proves that many details can go overlooked without deeper inquiry was all a part of the ongoing theme; what's real and what isn't.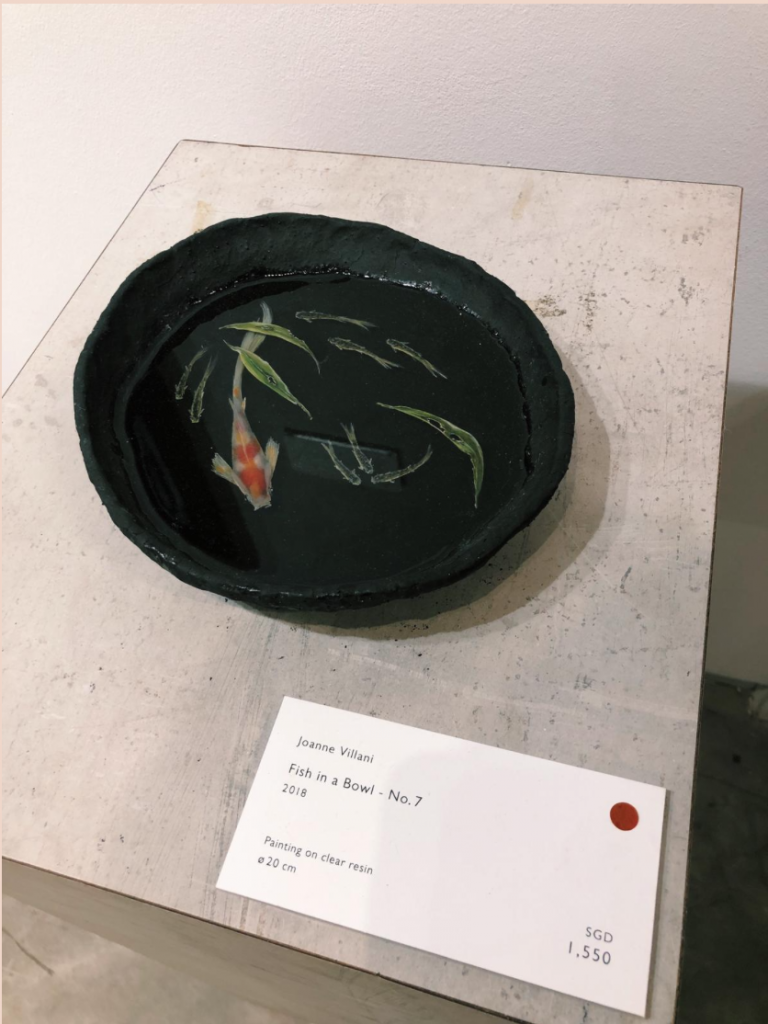 Soon, the 'artist' has arrived in a solemn manner, in a long black 長衫 or 'Chang Shan', his neck adorned with a long white scarf, greeting everybody and introduced himself as Lin Bo. He gave an exhilarating performance, speaking passionately about his idea of an 'Imaginary Rally' where posters of a protest (but were lacking a location) were strewn across the city. This is so that everybody would be collectively thinking about the massacre at the same time, while he guided the audience through the gallery using visual aids.
When he spoke of imprisonment, the speakers blared with shrieks, sounds of shackles and solemn howls of wolves while the lighting in the room dimmed.
The audience is brought to another room where a stage with immaculate design is set up, exhibiting metaphysical evidence of what the play has successfully portrayed; truth under layers and our perception of each one. Slightly comical and astounding, the scenes play out the continuation of Lin Bo's story in a scandalous perspective, with much reference to Mike Daisy's exaggerated dramatization he coined as non-fiction; The Agony and Ecstasy of Steve Jobs. It seems that perfect realities are easy to swallow and truth is sacrificed in stretched out narratives. While nation-wide attention is breathed into false-news, free speech is smothered and overshadowed.
The play provokingly challenges our mortifying illusion of knowing something as it is. Bringing us through curtains of confusion and chaos, it brings light to cultural appropriation, America's relationship with veracity and how news can sometimes be a "capitalist paradigm" as Wang Men (played by Serene Chen, an NUS alumni!) mentions, as it constantly plays the game of who is to blame, a game of which this play aims to break. Addressing both global and personal perceptions of the truth and how one headline could influence our outlook on an entire country, the play makes one aware of one's own gullibility.
"Caught" leaves the audience with a life-long impression and state of awareness, reminding us that in this day and age, everything has a hidden side that one should never stop questioning. 
Any other plays that you want The Ridge to review? Let us know at theridgeteam@nussu.org.sg